Possible link between migraine and carpal tunnel syndrome.
Possible link between migraine and carpal tunnel syndrome.
Researchers looked into the prevalence of migraine headaches in patients who have nerve decompression surgery.
They discovered that people who have surgery to decompress a nerve at particular points on their bodie. They may be up to 70% more likely to get migraines than others who have the procedure elsewhere. To determine whether nerve decompression can treat migraines, more research is required.
Nerves in the hands and arms may contract around muscles and soft tissues, causing discomfort and functional loss. Up to 9% of the population in these regions are affected by various types of nerve compression.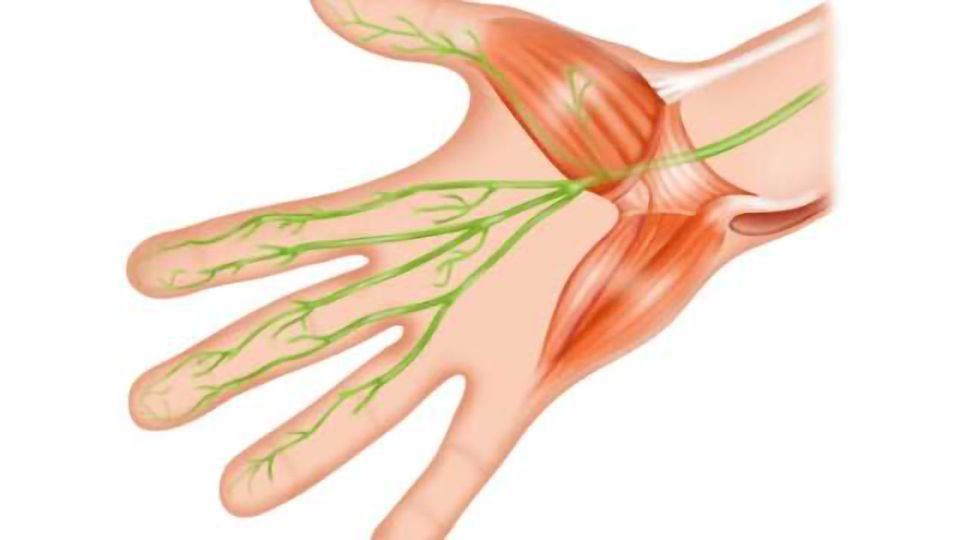 Surgery is frequently used to treat the illness and might result in full or partial symptom relief. Also susceptible to compression are the muscles, blood vessels, and bone that surround the head. Migraines and headaches may get better or go away if these nerves are decompressed.
Carpal tunnel syndrome develops when the nerve that connects the forearm to the palm of the hand is crushed at the wrist.
34% of people with carpal tunnel syndrome get migraines, compared to 16% of those without the condition. This is according to a cross-sectional study of 25,880 participants.
Researchers looked at how frequently migraine sufferers had nerve decompression surgery for their hands and arms. They claimed that people who had particular types of nerve compression were more likely to suffer from migraine headaches.
Internist at ColumbiaDoctors and assistant professor of medicine at Columbia University Irving Medical Centre in New York, Dr. Chantel Strachan, who was not engaged in the study, stated:
"I wouldn't jump to advise carpal tunnel release in every migraine patient. An individual's decision to proceed with surgical treatment for nerve compression should be carefully reviewed with the patient's medical care team.
Carpal tunnel syndrome study
Data from 9,558 patients who underwent nerve decompression surgery of the hands and arms between 2009 and 2019 were analysed for the study.
Participants were also evaluated by the researchers for the presence of migraine. Of the subjects, the median nerve was decompressed in about 71% of cases. Surgery is done on the wrist to release pressure on the nerve, which lessens carpal tunnel syndrome symptoms.
Decompression of the ulnar nerve was done on about 14% of subjects. That elbow nerve decompression procedure. 6.5% of patients underwent decompression procedures at various body locations.
Male sex and older age were both independently associated with a decreased risk of migraine. Psychiatric disorders, rheumatoid arthritis, and hypothyroidism were also associated with greater risks of migraine.
Nerve compression and migraine
Dr. Sean Ormond, an expert in anesthesiology and interventional pain treatment, sought to comprehend how nerve decompression and migraine may be related.
He stated that although there are numerous possibilities, the causes of nerve compression in the arms and hands and migraine are not entirely known.
"Both upper extremity nerve compression syndromes and migraine may share common risk factors, such as obesity, sedentary lifestyle, poor posture, or repetitive stress injuries," stated Ormond.
"Nerve compression can also cause inflammation in the affected area. The pathogenesis of migraines is also known to involve inflammation. The presence of inflammation in one part of the body may lead to a general rise in inflammation, which may exacerbate migraines, the doctor continued.
Ormond observed that although further research is need to establish this, some people may be more prone to higher nerve compression and migraine due to a hereditary tendency.
According to Strachan, migraine sufferers may become more sensitive to pain as a result of nerve injury.
Limitations of the migraine study
Due to the study's retrospective nature, Strachan emphasised that the data indicate association rather than causality.
She stated that different providers and their subspecialties, such as primary care, neurology, and pain, may have utilised different criteria to diagnose migraine.
The association between migraine and pain from nerve compression may be the consequence of other variables, as the researchers stated in their report that there is a general overlap across chronic pain disorders.
Implications of the study
The consequences of the study, according to Ormond, are as follows: "It is important to note that nerve decompression surgery for migraine treatment is still a relatively novel approach, and its effectiveness may vary from person to person."
"Research on this treatment option is ongoing, and not all migraine sufferers may be suitable candidates for the procedure," he continued.
When contemplating nerve decompression surgery as a migraine therapy option, Ormond advised patients to examine the pros and downsides with their doctors and compare the procedure to more conventional approaches like medication and dietary changes.
REFERENCES:
For more details, kindly visit below.