A trial of fecal transplant offers hope for liver illness.
Fecal transplants may be a successful treatment for persons with end-stage chronic liver disease. This is according to research from Europe.
The "good" bacteria from a healthy donor are used to replace the "bad" bacteria in the gut microbiome.
The use of fecal transplant pills to treat C. difficile infection is authorized in the US. Numerous more potential uses for fecal transplantation exist in addition to cirrhosis studies.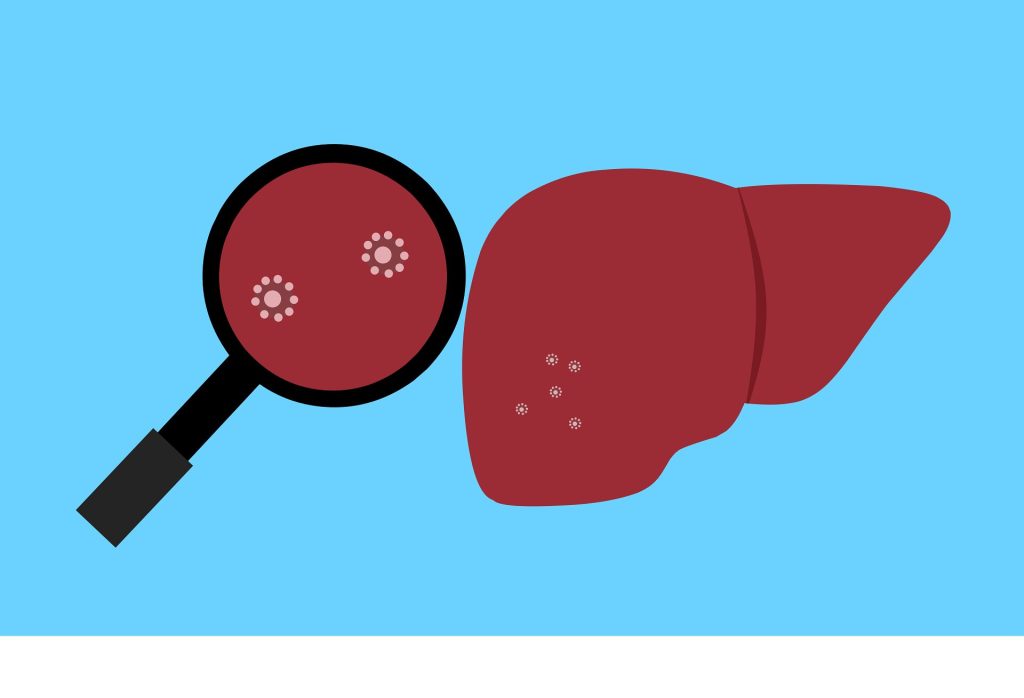 For those with chronic liver disease, a new study into fecal transplants may change the game. After promising results from the first experiment, known as the PROFIT trial. A team led by King's College London is about to start a clinical trial there known as the PROMISE trial.
Today at the 2023 EASL (European Association for the Study of the Liver) Congress in Vienna, Austria, the results of the PROFIT experiment. These have not yet been published in a peer-reviewed publication, were presented.
Although fecal transplants are safe and effective, there are other therapy choices for cirrhosis patients. According to the trial's researchers, who believe their data will open up more possibilities.
Using a capsule to deliver a fecal transplant
Gastroenterologist and internal medicine specialist Dr. Daniel Freedberg is a member of the Peggy Lillis Foundation's scientific advisory council and an assistant professor of medicine and epidemiology at Columbia University's Mailman School of Public Health in New York.
Records of fecal transplants date back centuries, according to Freedberg, who is not a participant in the clinical trial, who spoke to us.
"More recently, we have two decades of experience using faecal transplants for recurrent Clostridioides difficile (C. difficile) infection," the doctor said. "Faecal transplants transfer stool from a healthy person to a sick person. The theory is that the injured gut bacteria will be replaced by normal, healthy bacteria, aiding in the recovery of health. Faecal transplants can be performed orally, colonoscopically, upper endoscopically, or through an enema. Faecal transplants can be delivered in all of these ways with success."
The PROFIT trial's researchers discovered that patients preferred taking a tablet to the other, more invasive techniques. Even though each one may be successful.
Patients told researchers that they would rather take pills than undergo an endoscopy to provide the fecal transplant, according to Debbie Shawcross, chief investigator of the PROMISE trial and professor of hepatology at Kings College London.
She noted that for patients with cirrhosis who have exhausted all other therapy choices, "the 'capsules,' as they are sometimes called. This have no taste or smell as the name suggests, may offer new hope."
The "bad" bacteria that is present in the bodies of persons with cirrhosis of the liver may be effectively replaced by taking the capsules. These are filled with freeze-dried stool rich in "good" bacteria, according to the research.
While further research is required, fecal transplants may one day be a viable alternative to liver transplantation for some patients.
Trial of faeces transplant will be expanded
There will be 300 individuals with liver disease participating in the new experiment, which will begin in the UK. The current trial is different from the last one in that there are 300 participants instead of 32, a larger study sample. Half of the patients will ingest freeze-dried fecal matter capsules, or "crapules," instead of having an endoscopy. The other half will take a placebo.
Fortunately, the 'capsules' don't taste or smell as their name might imply. This kind of treatment is far less invasive than an endoscopy, which is advantageous to patients.
Over 21 days, the participants will take five capsules of medication (either FMT or placebo). Each at intervals of 91 days (every three months).
In contrast to the prior study, which only tracked patients for 90 days, the current trial permits the researchers to evaluate participants over 2 years. This provides for a more thorough investigation of the medication's impact.
A healthy donor is used to provide the feces, who is then thoroughly examined for bacterial and parasite diseases, Covid-19 and other infections, as well as their risk factors.
Samples of blood, feces, and urine will also be taken at the time of recruitment and again after three, six, and twelve months. Following that, the samples will be examined for a variety of biomarkers,. This includes cytokine production, indicators of barrier integrity, a global metabolite profile, and fecal proteomics.
REFERENCES:
For Liver disease medications that have been suggested by doctors worldwide are available here https://mygenericpharmacy.com/index.php?generic=192