Scientists made a healthy diet using highly processed foods
The USDA has created a seven-day nutritionally balanced meal plan that is experimental and almost entirely made up of ultra-processed foods. However, a variety of ultra-processed meals have been strongly associated with long-term health problems.
The diet that scientists devised also fell short in terms of providing essential nutrients like vitamins D and E. Unresolved is the question of what constitutes "ultra-processed" food.
American consumption of industrially produced food has increased over the past 20 years, rising from 53.5% of daily calories in 2001 and 2002 to 57% in 2017 and 2018. Many people refer to these items as "ultra-processed foods," or "UPF."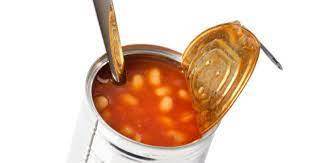 These foods may not give enough nutrients because they were created for flavour, affordability, and an extended shelf life, which is connected to chronic diseases.
Nutritional research scientists at the United States Department of Agriculture (USDA) were interested to find out if a person could adhere to the Dietary Guidelines for Americans (DGA) solely from UPF. A proof-of-concept seven-day menu has been shown in a study that the researchers have published.
The menu received an overall score of 86 out of 100 on the Healthy Eating Index (HEI), with 91% of the diet's calories coming from UPF. It only fell short on two nutritional fronts: salt content and whole grains.
The average American diet only receives a score of 59 on the HEI, in contrast. The menu is an experiment and a case study of the adaptability of DGA recommendations; it is not a real suggested meal plan.
The researchers modified the MyPyramid menu to create their meal in accordance with present dietary recommendations.
The press statement presenting the findings emphasises that additional research is required because existing dietary recommendations are more concentrated on nutritional content than the level or kind of processing involved.
What foods are 'ultra-processed'?
Determining what UPF are, according to study lead author Dr. Julie M. Hess, a researcher at the USDA's Grand Forks Human Nutrition Research Centre, is one of the challenges with assessing them.
Our research revealed that several nutrient-rich items, including whole wheat bread, nonfat milk, canned fruit, tofu, fruit juice, and canned fish, might be categorized as ultra-processed.
The researchers worked with outside "graders" who assigned grades to the meals under evaluation based on how processed they were.
"Some of the foods that our graders considered 'ultra-processed' that did not end up on our menu were: almond butter, pork loin, smoked oysters, soy milk, cottage cheese, nonfat Greek yogurt, lactose-free milk, and apple juice," explained Dr. Hess.
Black bean soup, porridge, a baked potato with chilli, tofu stir fry and a steak supper were some of the dishes on the menu. We left out canned mushrooms, canned peas, and applesauce from our menu since our graders thought they were less processed.
A plant-based "meat" burger, pickles, banana chips, sesame sticks, and other things that the researchers thought did not fall into a DNA category were also not taken into account.
Unanticipated foods
"It is also important to note that nutrient-dense foods like beans and legumes, for example, can be considered ultra-processed due to the citric acid or additives added to preserve it," said Michelle Rothstein, a cardiology nutritionist who was not involved in the study. Even if they are believed to be highly processed, they yet provide health benefits that we must also consider in the overall scheme of things.
"Until the scientific community identifies more precisely what the term 'ultra-processed' means, it will not be possible to determine whether ultra-processed foods are healthy or not," said Dr. Julie M. Hess.
Why a meal plan high in processed foods was developed?
Dr. Hess' team constructed the experimental menu in accordance with the NOVA system, the most widely utilised system for identifying ultra-processed foods, knowing that the 2025 DGA scientific committee will be talking about UPF.
Dr. Hess said, "My research focuses on discovering and assessing solutions to assist Americans in following recommendations from the Dietary Guidelines for Americans, which means I monitor carefully the activities and conversation linked to the formulation of dietary guidance in the U.S."
Routhenstein voiced concern that most people lack the nutritional knowledge needed to create the menu.
Rosenstein additionally questioned the realism of some menu selections. As an illustration, strawberry kefir might contain xanthan gum, which is currently regarded as ultra-processed. They are receiving honey-roasted chickpeas with an ingredient that is currently regarded as ultra-processed.
It's crucial to meet people where they are, she added, and this might be a useful learning tool depending on what's available.
Routhenstein argued that "This is not an accurate depiction of what is actually available to a person who relies on ultra-processed foods, that would not be available in a low-income neighbourhood."
Potential risks of highly processed meals
Even if UPFs aren't well defined, there are plenty of worries about how eating food that has been popularly deemed ultra-processed would affect our health.
In addition to not participating in the study, Dr. Marialaura Bonaccio of the IRCCS Istituto Neurologico Mediterraneo Neuromed in Italy stated that "the well-documented adverse health effects of UPF are not exclusively related to the poor nutritional content of these foods, but are likely triggered by non-nutritional factors, such as food additives, contaminants from plastics, alteration to the food matrix, etc."
Dr. Bonaccio cited a study of her own in which these issues are covered. According to Rosenstein's analysis of Dr. Bonaccio's research, consuming more UPF in one's diet was linked to an increase in cardiovascular disease and all-cause death.
According to certain research, "UPF is independently associated with e.g., mortality cardiovascular disease, and certain cancers," claimed Dr. Bonaccio.
Such health impacts were outside the purview of this study. However, Routhenstein issued a warning: "Ultra-processed foods produce an increase in cystatin c, an inflammatory biomarker that raises risk of heart disease, kidney disease, and stroke, regardless of whether they are following a vegan, vegetarian diet, etc.
Dr. Bonaccio stated, "In light of this, I believe that a work exclusively focused on the nutritional quality of UPF, which of course could also be adequate in some cases, is completely misleading."
Even though Dr. Hess claimed "There is not a consistent or easy to apply definition of what a 'ultra-processed' food is," Drs. Bonaccio and Routhenstein advised individuals to limit their use of ultra-processed meals until more evidence is available.
REFERENCES:
For Alzheimer's disease medications that have been suggested by doctors worldwide are available here https://mygenericpharmacy.com/index.php?therapy=83