Are the eyes the window to our health condition?
Diabetes, multiple sclerosis, and even Alzheimer's disease can all be identified simply looking into someone's eyes. Most people have their eyes checked periodically. However,few may be aware that an eye exam is used for more than simply vision correction and vision testing.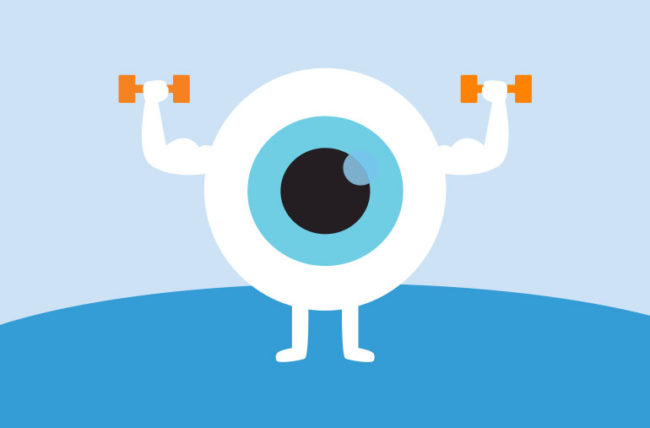 The eye is the only organ in the body that allows for a non-invasive examination of the inside by medical professionals due to its frontal "window." The retina, which is located at the back of the eye, is where blood vessels and the optic nerve are visible in detail.
An optometrist may refer a patient to a medical ophthalmologist if a normal eye exam causes them to have concerns. The medical ophthalmologist will further investigate by doing additional eye exams. If the results of their examinations point to a systemic disease, doctors can then refer the patient to the appropriate expert.
What can be diagnosed?
A routine eye exam can discover vision issues including nearsightedness, farsightedness, and astigmatism. Also, other eye conditions like glaucoma and age-related macular degeneration. The optometrist can learn a lot about a person's general health by checking the blood vessels in the retina and the optic nerve.
This non-invasive method can identify a wide range of medical illnesses. This includes hypertension, diabetes, thyroid issues, neurodegenerative diseases like Alzheimer's and multiple sclerosis, and hypertension that may not be immediately apparent to the eyes (MS).
"Ocular inflammation can damage a variety of eye structures and is frequently the initial symptom of a systemic illness. According to Dr. Ibrahim, concentrated history-taking and a guided evaluation of the pertinent physiological systems, including blood testing, are the keys to determining the cause.
Eye Exams and Your Health
Doctors can identify general health concerns early enough to intervene with the use of eye examinations. With the use of advanced tests, ophthalmologists can more accurately forecast cardiovascular events. This includes stroke and perhaps spot early indications of mental deterioration like Alzheimer's. Learn how eye exams can reveal much more than simply eye health by reading the information below.
Brain tumours and stroke
Because the blood vessels in the brain and eyes are similar, an eye doctor may occasionally be able to identify a problem with the brain by looking at the blood vessels in the eyes. If swelling or shadows are noticed in the eye, this could be a sign of a dangerous brain problem. This includes a tumour or blood clots that could cause a stroke.
Diabetic Retinopathy (DR) and diabetic macular edoema are conditions where diabetes has damaged the blood vessels in the retina at the back of the eye (DME). In order to help control their blood sugar, the patient would be encouraged to consult a doctor if an optometrist discovered leaky blood vessels in their eyes. The slow changes begin before any visible symptoms are seen. The likelihood of maintaining vision improves with earlier management of diabetic eye illness.
An eye exam can identify high blood pressure, which is characterised by excessive blood vessel pressure. Sometimes even before your regular doctor makes the diagnosis. You can see swelling, haemorrhages, and leakage in the eyes as a result of the blood vessels that are injured. The CDC claims that approximately one in three adults have hypertension, known as "the silent killer," and that up to 20% of those people are unaware of their condition. Thus, early diagnosis during an eye doctor's evaluation can actually save lives.
High Cholesterol
Exams of the eyes might also spot cholesterol accumulation. One of the simplest illnesses to diagnose during a thorough eye exam is high cholesterol. Since the deposits of the disease show up on the front of the eye as a thin, grey rim surrounding the cornea. By analysing artery and vein patterns, it can also be found in the retina.
Retinal Blood Vessel Occlusion is a condition in which blockages limit blood flow to the back of the eye. This leads to temporary or permanent vision loss. These deposits may be an indication of the current or future development of this condition.
Heart Problems
Certain heart disorders that cause the carotid artery in the heart to accumulate plaque can also result in deposits that obstruct the ocular arteries in the eyes. An optometrist would often advise consulting a specialist if they notice these modifications to the vascular system at the back of the eye.
Several Sclerosis (MS)
Multiple Sclerosis may be to blame for sudden visual loss (MS). While the colour and appearance of the optic nerve are indicators of MS that the optometrist can detect, such instances will be sent for additional testing to confirm the diagnosis.
Thyroid
There are various ways that thyroid disease can manifest in the eyes. Certain thyroid abnormalities can lead to dry eye illness because the thyroid gland regulates the hormones that influence tear production. Furthermore, hyperthyroidism, an overactive thyroid condition, can cause the extraocular muscles to expand and stiffen, resulting in bulging eyes, a sign of Graves' disease.
Inflammation
The eyes may become inflamed as a result of systemic illnesses that are linked to inflammation in the body. For instance, uveitis, which can result in eye inflammation, redness, and blurred vision, is more common in patients with autoimmune illnesses including lupus, rheumatoid arthritis, and others.
Cancer
An eye exam can occasionally reveal metastatic malignancies like breast cancer, leukaemia, and other types of cancer. Eye specialists can also diagnose lymphoma and other eye cancers in addition to the previously stated brain cancer, basal cell carcinoma and melanoma (skin cancer), which can also be diagnosed. A good eye check saves lives.
REFERENCES:
https://www.medicalnewstoday.com/articles/biking-vs-running-2
https://www.brightfocus.org/glaucoma/article/eye-window-your-health
https://health.clevelandclinic.org/your-eyes-a-window-to-your-health/
https://www.eyecaredoctors.com/2019/12/22/eyes-are-windows-to-your-health-2019/
For more details, kindly visit below.