Higher blood caffeine linked to lower fat & type 2 diabetes
Researchers looked into how measurements of body fat, type 2 diabetes risk, and cardiovascular risk were affected by a genetic susceptibility to high caffeine levels.
Scientists discovered a connection between less body fat and a higher risk of type 2 diabetes and a higher genetic propensity to higher caffeine levels. The findings need to be confirmed by other research.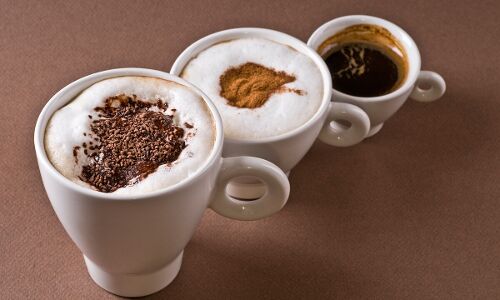 The psychoactive chemical that is most commonly ingested worldwide is caffeine. Coffee, tea, and soft drinks are the main sources of caffeine consumption.
According to certain research, caffeine consumption is associated with reduced body mass index (BMI), decreased fat mass, and weight loss. Consuming caffeine may therefore reduce the risk of diseases like type 2 diabetes or cardiovascular disease that are connected to being overweight or obese.
However, it is unknown how much of these advantages are due to caffeine. According to one study, each additional cup of caffeinated coffee and each cup of decaffeinated coffee taken daily reduced the incidence of type 2 diabetes by 7% and 6%, respectively.
It may be possible to establish dietary guidelines to lower the risk of cardiometabolic disorders by learning more about how caffeine consumption affects their onset.
Recent studies looked into the impact of a genetic propensity for higher blood levels of caffeine. Scientists discovered a relationship between a genetic propensity for greater blood levels of caffeine and a decreased risk for type 2 diabetes.
Slower caffeine metabolism
Data from a genome-wide association meta-analysis of 9,876 people with primarily European ancestry were used by the researchers to conduct this study.
They examined two common genetic variants—CYP1A2 and AHR genes—using the data in their analysis. These genes slow down caffeine metabolism, which means that compared to people who metabolise caffeine fast, those who carry the variations need to drink less coffee to reach increased levels of caffeine in their blood. Moreover, data on body fat, type 2 diabetes risk, and cardiovascular disease risk were gathered by researchers.
In the end, the researchers discovered a relationship between reduced BMI, whole body fat mass, and a decreased risk of type 2 diabetes and genetically predicted greater blood levels of caffeine.
Further investigation revealed that weight loss was responsible for 43% of the protective effect of blood levels of caffeine on type 2 diabetes. They discovered no conclusive correlation between genetically predicted caffeine levels and cardiac diseases such ischemic heart disease, heart failure, or stroke.
Caffeine and weight loss
Dr. Dana Ellis Hunnes, an assistant professor at UCLA Fielding School of Public Health who was not involved in the study and was asked how more caffeine intake may enhance weight loss, said that it stimulates thermogenesis, or heat production, in the body.
When we burn more calories than we consume, we are more likely to lose weight and fat, she said. "Heat production promotes calorie burn."
Caffeine promotes weight reduction by accelerating the metabolism, according to Dr. Rohini Manaktala, a cardiologist at Memorial Hermann in Houston, Texas, who was not involved in the study.
"This is a dose-dependent phenomenon, meaning that higher coffee consumption results in greater fat and calorie burning, which is reflected in weight loss," she said. "Caffeine suppresses overeating by stifling a person's appetite and leading to calorie deficit, which helps to avoid weight gain," the author writes.
In order to understand how, in addition to promoting weight reduction, caffeine may lower the risk of type 2 diabetes, MNT also spoke with Dr. Mark Guido, an endocrinologist with Novant Health Forsyth Endocrine Consultants in Winston Salem, NC, who was not involved in the study.
He claimed that although there is "mixed" scientific evidence on the subject, caffeine may lower the incidence of type 2 diabetes by changing how the body uses glucose and insulin. Higher blood levels of caffeine, according to the study's findings, may promote weight loss and lower the risk of type 2 diabetes.
Limitations
Dr. Guido pointed out important flaws in the study. He explained: "It did not appear to look at elevated caffeine levels through food or drink, but rather at naturally elevated caffeine levels in those with a particular genetic propensity. It is uncertain if these results would apply to elevated caffeine levels in food or beverages.
The study, he continued, did not examine how caffeine affected people who already had type 2 diabetes; rather, it focused on lowering the chance of developing it.
The findings, according to Dr. Hunnes, "are not really causative in nature," as they only examined the impacts of genes as opposed to the "whole person" in a randomised controlled trial.
She said, "It's kind of like looking at in vitro, or in a test tube, issues and assuming how it will behave in a human.
In order to fully understand the clinical and health impacts of caffeine, Dr. Manaktala continued, "A more substantial randomised control trial would be desirable. Also, the study subjects were of European ancestry. Extrapolating study results to the American population as a whole becomes difficult as a result.
Genome-Wide Association Research Highlights Connections
Larsson and colleagues used Mendelian randomization to analyse data from a genome-wide association meta-analysis of 9876 people with European ancestry from six population-based investigations.
In people having the two gene variations, greater anticipated plasma caffeine levels were linked to reduced BMI, with one standard deviation more predicted plasma caffeine equating to roughly 4.8 kg/m2 in BMI (P .001).
Reports
One standard deviation higher plasma caffeine corresponded to a loss of approximately 9.5 kg in total body fat mass (P .001). The connection with fat-free body mass was not statistically significant, though (P =.17).
The FinnGen project and the DIAMANTE consortia both found genetically predicted higher plasma caffeine concentrations to be linked to a decreased risk for type 2 diabetes (odds ratio, 0.77 per standard deviation increase; P .001) and (0.84, P .001).
In total, there was an increased risk of type 2 diabetes of 0.81 (P .001) for every standard deviation increase in plasma caffeine.
Around 43% of the preventive impact of plasma caffeine on type 2 diabetes, according to Larsson and colleagues, was mediated by BMI.
They did not discover any conclusive links between the risk of any of the examined cardiovascular disease events with genetically predicted plasma caffeine concentrations (ischemic heart disease, atrial fibrillation, heart failure, and stroke).
The thermogenic response to caffeine has previously been calculated as an increase in energy expenditure of approximately 100 kcal for every 100 mg consumed daily, which could lower the risk of obesity. According to the researchers, increased satiety and reduced energy intake are two more potential mechanisms.
They state that "long-term clinical research" studying how coffee consumption affects fat mass and type 2 diabetes risk are necessary. "Randomized controlled trials are needed to determine whether noncaloric caffeine-containing beverages can help lower the risk of type 2 diabetes and obesity."
The Swedish Research Council for Health, Working Life and Welfare, Swedish Heart Lung Foundation, and Swedish Research Council all provided funding for the study. None of the purported financial connections between Larsson, Lawrence, and Kos are pertinent.
REFERENCES:
For more details, kindly visit below.