New combination could reduce the risk of Prostate cancer.
The effectiveness of talazoparib plus enzalutamide in treating metastatic castration-resistant prostate cancer in adult males was investigated in the TALAPRO-2 international phase 3 clinical trial.
Comparing talazoparib and enzalutamide therapy to placebo and enzalutamide therapy, a 37% lower risk of cancer progression or death was observed.
In 2023, the Food and Drug Administration (FDA) is anticipated to make a decision on the use of this combination therapy to treat men with metastatic castration-resistant prostate cancer.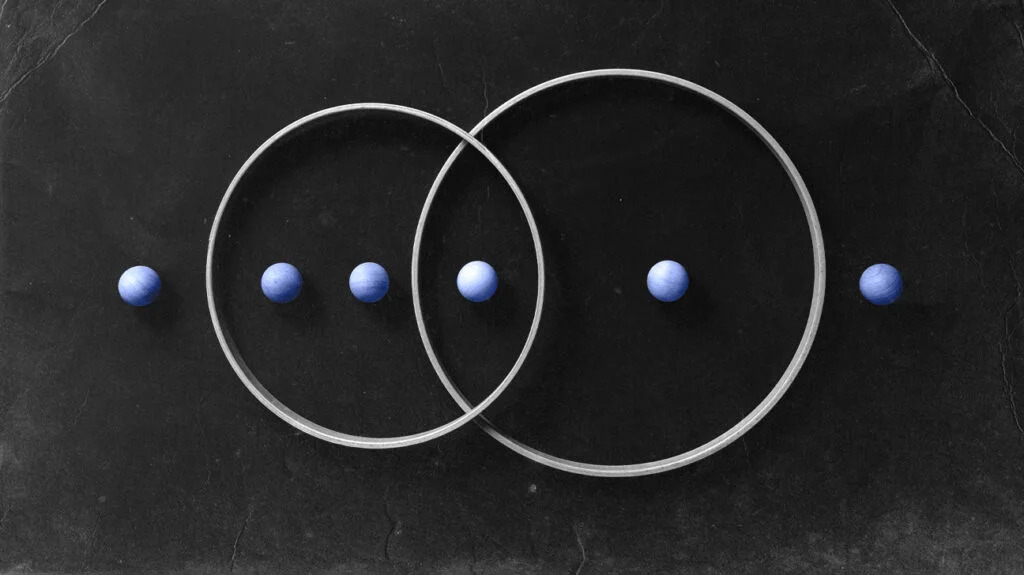 Prostate cancer affects one in eight men in the United States and is the second most frequent cancer in males after skin cancer, according to the American Cancer Society.
Male hormones called androgens, such testosterone, promote the growth of prostate cancer cells. Even when blood testosterone levels are controlled, prostate cancer occasionally still progresses. Castration-resistant prostate cancer is the term for this.
Metastatic castration-resistant prostate cancer is the term used to describe a type of cancer that has migrated from the prostate gland to other bodily tissues like the lymph nodes and bones.
Treatment for metastatic castration-resistant prostate cancer has greatly advanced in recent years. Despite these advancements, cancer might recur after therapy because existing medicines only have a temporary impact.
Pfizer researchers have combined the drugs talazoparib (Talzenna) and enzalutamide to create a breakthrough treatment for metastatic castration-resistant prostate cancer (Xtandi). In the phase 3 trial of TALAPRO-2, they evaluated the effectiveness and safety of this combination medication.
Dr. Neeraj Agarwal, professor of oncology and Presidential Endowed Chair of Cancer Research at Huntsman Cancer Institute, University of Utah, and principal investigator for TALAPRO-2, delivered the trial's findings at the 2023 ASCO Genitourinary Cancers Conference.
Why this combination therapy?
Enzalutamide is a type of hormone therapy that has been approved for the treatment of prostate cancer in males. It functions by preventing testosterone from growing prostate cancer cells. Even after they have migrated to other parts of the body, without which they cannot proliferate.
The group of cancer medications known as poly-ADP ribose polymerase (PARP) inhibitors includes talazoparib. An enzyme (protein) called PARP is present in all cells and aids in the self-healing of injured cells. The repair activity of PARP in cancer cells is blocked by PARP inhibitors, which leads to the death of the cancer cells.
The FDA has authorised the PARP inhibitor talazoparib to treat germline (inherited) HER2-negative advanced breast cancer. However, has not yet licenced it to treat prostate cancer.
When combined with medications that restrict testosterone, PARP inhibitors may be beneficial for the treatment of advanced prostate cancer, according to earlier research.
This inspired Pfizer researchers to create a combination therapy that combines the testosterone-blocking drug enzalutamide with the PARP inhibitor talazoparib.
Study
Adult men from 26 different countries who had metastatic castration-resistant prostate cancer were included in the trial in December 2017.
At random, the participants were given one of the following:
Enzalutamide 160 mg once daily and talazoparib 0.5 mg were given to 402 individuals.
Or, for 403 individuals, a placebo and enzalutamide 160 mg once daily.
The TALAPRO-2 trial's main goal was to determine whether adding talazoparib to enzalutamide extends radiographic progression-free survival (rPFS)—the period of time patients remain cancer-free—in comparison to placebo plus enzalutamide.
To see if any study participants had defective DNA repair genes, the researchers also analysed the DNA from the cancer cells of all study participants.
Drug combo lowers cancer progression risk
The median follow-up period for the combination therapy group was 24.9 months. However, the group receiving placebo + enzalutamide experienced a median follow-up period of 24.6 months.
According to the findings, talazoparib plus enzalutamide significantly decreased the risk of disease progression or mortality compared to placebo and enzalutamide by 37%. This was true whether "homologous recombination repair," or DNA repair gene mutations, were present or not (HRR).
Dr. Andrew J. noted that TALAPRO-2, which joins the PROPEL research, is the second randomised phase 3 trial to show a benefit with combination [androgen receptor] plus PARP inhibition in delaying rPFS in the first line [metastatic castration-resistant prostate cancer] context.
According to Dr. Armstronf, "the delays in rPFS range from > 50% relative improvements in HRR+ patients to 30-40% improvements in HRR-undetected individuals.
The results of TALAPRO-2 "differ from what was seen in the MAGNITUDE study with niraparib and abiraterone. Those without HRR deficiency (biomarker negative) group were stopped early due to lack of efficacy," added Dr. Cora N. Sternberg, a genitourinary cancer specialist at Weill Cornell Medicine who was not involved in the study.
Data on overall survival were "immature" when the trial findings were announced. This indicates that more research is required to evaluate whether combination therapy with talazoparib and enzalutamide extends patient survival when compared to placebo and enzalutamide.
Is the combination therapy safe?
The study assessed any negative effects that men may have had from combination therapy.
The most frequent negative consequences were:
(65.8%) Anemia
reduction in neutrophil count (35.7%)
exhaustion (33.7%)
reduction in platelet count (24.6%)
Leukocyte count dropped (22.1%).
a backache (22.1%)
loss of appetite (21.6%
sickness (20.6%).
According to Dr. Zorko, the severe anaemia and neutropenia in the combination therapy group are not surprising given what is known about the side effects of PARP inhibitors.
Also, he advised that "before beginning combination therapy, consideration should be given to the necessity for transfusions and dose cessation. Particularly since 49% of patients had anaemia previous to therapy."
The time toxicity required to obtain transfusions and supportive care in the clinic may further lessen patients' enthusiasm for this oral combo therapy, the doctor added.
According to Dr. Armstrong, "there is higher toxicity and cost to patients getting combination [treatment], but these are tolerable for most patients and do not seem to impede quality of life in the long run in most patients with [dose] changes and side effect control."
Study limitations and next steps
The primary limitations of this trial, according to Dr. Scott T. Tagawa, professor of medicine and urology at Weill Cornell Medicine who was not involved in it, include "early data for overall survival as well as [unknown] long-term adverse events."
Dr. Zorko added: "In the trial, only 5.2% of patients had received abiraterone treatment in the past. We will see more patients in this area as they become castration-resistant as [triple therapy with] androgen-deprivation therapy, docetaxel, abiraterone/prednisone is used more frequently in the metastatic hormone-sensitive prostate cancer setting, but whether this specific subgroup benefits will be interesting to see.
The final stage of medication development was the phase 3 clinical trial. The FDA must now analyse the results of the clinical trials and make a determination regarding the applicability of this therapy to patients with metastatic castration-resistant prostate cancer. In 2023, the FDA is anticipated to make a decision regarding the clinical application.
REFERENCES:
For more details, kindly visit below.