What are the top benefits of using Ginger?
What is Ginger and its use?
Ginger is known as a flowering plant that is listed as a spice as well as a herb. The scientific name for ginger is Zingiber officinale. The plant is expected to grow 3 feet above the ground level which produces bundles of flowers. The underground part of this plant is the actual ginger that is used as a spice or sometimes as a general people medicine for several conditions.
It is harvested by pulling the plant out of the soil and extracting the root from leaves attached. The plant belongs to the family of Zingiberaceae and has a close biological relation with cardamom, turmeric, and ganangal. It is a common ingredient in recipes and also has a wide application in cosmetics and processed foods. 
Ginger not only associates delicious food but also consists of multinutrient properties. There are many different traditions worldwide that use ginger for a wide variety of applications that includes medicines, foods, ointment, etc.
Ginger consists of chemical properties that generally help in reducing cold, swelling, and nausea. The chemicals are expected to work in the stomach and intestine but also assist the nervous system and brain to manage nausea. In Asian region, ginger is associated with a number of medical reasons such as cold and flu symptoms, skin burns, muscle and joint pain, stomach pain, upset stomach, etc.
Vitamins and nutrients in Ginger
There are a number of vitamins and minerals available in a pure ginger root or ginger that includes:
Iron
Vitamin C
Phosphorus
Folate
Niacin
Vitamin B3
potassium
Vitamin B6
Magnesium
Zinc
Riboflavin
Benefits of using Ginger: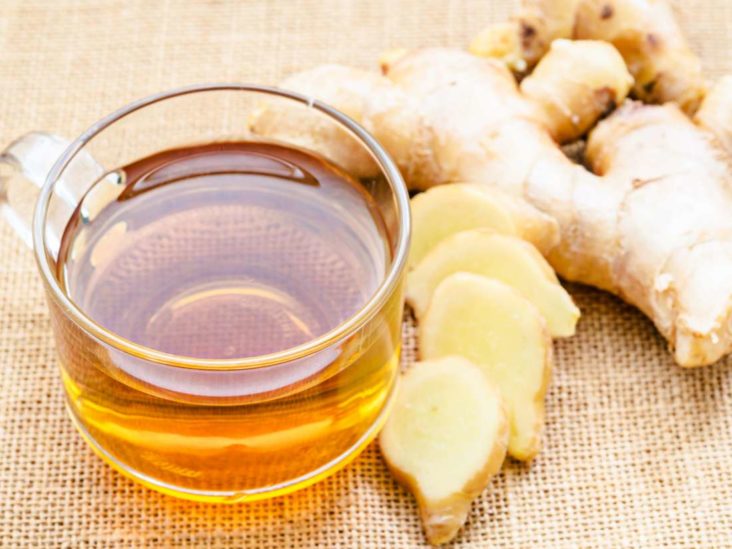 Ginger and its various forms consist of many chemical and nutritional properties that is wide used to get most of its beneficial health effects such as:
antioxidants properties
assist cardiovascular health
relieves muscle pain 
reduces dysmenorrhea pain
beneficial antiplatelet properties
relieves inflammation
attenuates morning sickness and nausea
helps to lower the risk of cancer 
improves digestion 
reduces formation of gas
eases symptoms of cold and flu
may control blood sugar level of type 2 diabetes
helps in treating osteoarthritis
Beneficial Ginger intake for humans
The amount of ginger intake for every age group for an individual is not classified. However, few standard information for ginger intake listed as:
Children below 2 years of age must not consume ginger
Rest individuals can consume ginger but not more than 3-4 grams of ginger daily
Pregnant women must not consume more than 1gm of ginger or 950ml of ginger tea per day.
Ginger is generally considered safe for breastfeeding women however, the research for its safety is considerably less.
REFERENCES:
For more details, kindly visit above.