Does the contraceptive pill increase risk of breast cancer?
Researchers looked into the connection between breast cancer risk and the usage of hormonal contraceptives. They discovered that using progestin-only contraceptives raises breast cancer risk in a manner similar to using both types of contraceptives.
According to them, doctors should consider the advantages and disadvantages of patients using hormonal contraceptives.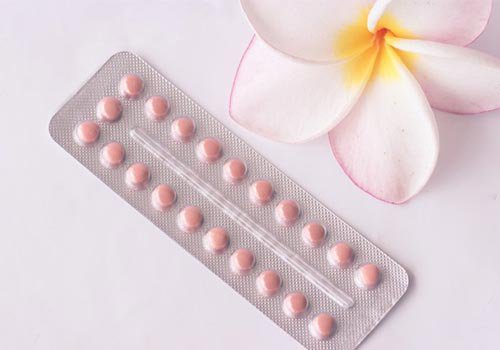 Almost 65% of women between the ages of 15 and 49 used some form of contraception between 2017 and 2019, with 14% of them using the pill. The progestin-only pill and the combined pill, which contains both progestin and estrogen-based components. These are the two types of contraceptive tablets available.
Progesterone is a naturally occurring hormone, and progestin, or progestogen, is a synthetic version of it. Those who use combination contraceptives have a marginally higher chance of developing breast cancer within 10 years of use, according to a meta-analysis from 1996.
The use of contraceptives that exclusively contain progestin, such as pills, injectables, implants, and intrauterine devices (IUDs), has increased recently. From 1.9 million in 2010 to 3.3 million in 2020, England saw an increase in prescriptions for medications. However, the effect of progestin-only contraceptives on breast cancer risk has received little attention in the past.
Researchers recently looked into the connection between the usage of hormonal contraceptives and the risk of breast cancer. They discovered that progestin-only contraceptives marginally raise the risk of breast cancer, similar to combination tablets.
What is the contraceptive pill?
The term "the pill" also refers to the oral contraceptive. In the UK, it is a widely used method of birth control. To avoid getting pregnant, take the contraceptive pill orally. The body's hormones regulate the menstrual cycle (periods). By altering these hormones' concentrations, the pill stops conception.
You may learn more about the two major forms of contraceptive pills on the NHS website:
The combination pill is a medication that combines both oestrogen and progestogen.
The little tablet (also called the progestogen-only pill or POP). Just progestogen is present in this tablet.
There are additional hormonal contraceptives on the market. On them and the risk of cancer, there is limited research. You can learn more about the various forms of contraception from your doctor.
Data on hormonal contraceptives use
The study's authors examined medical information from a primary care database in the UK. They included information from 18,171 women without breast cancer and 9,498 women under 50 who had the disease.
Together, 44% of breast cancer survivors and 39% of non-survivors had a prescription for hormonal contraception. They were for progestin-only preparations around half of the time.
In the end, the researchers discovered that taking combination contraceptive pills elevated the risk of breast cancer by 23%. They also discovered that oral contraceptives that contain solely progestin raised the incidence of breast cancer by 29%.
Injectables, implants, and intrauterine devices (IUDs) are examples of other progestin-only formulations that raised the risk of breast cancer by 18%, 28%, and 21%, respectively.
According to the study, breast cancer incidence increased after five years of oral contraceptive usage in women between the ages of 35 and 39, rising from 265 per 100,000 users to 8 per 100,000 in those between 16 and 20.
Oral birth control and breast cancer risk
City of Hope Orange County's medical director for women's health and medical oncology, Dr. Irene M. Kang, was not involved in the research.
"Because all medications have dangers and advantages, talking to your doctor about any worries you have is very important. A few adverse consequences of oral contraceptives are blood clots, heart attacks, and strokes. In altering the levels of oestrogen and progesterone, research has revealed that oral contraceptives can affect a person's chance of developing specific malignancies – in some circumstances, such as ovarian and endometrial cancers, downwardly; in other situations, upwardly. Family planning and more controlled menstrual cycles are additional advantages.
Medical oncologist Dr. Lilian Harris, who was not involved in the study, concurred that hormonal contraceptives offer advantages and disadvantages:
For instance, they can aid in the treatment of acne, fibroids, endometriosis, and menstrual pain in addition to protecting against pelvic inflammatory disease. Also, it has been demonstrated that they lower the risk of uterine cancer. On the other hand, any medicine could have hazards. These side effects for oral contraceptives can include higher risk for breast cancer as well as nausea, headaches, and breast discomfort.
Study limitations
Dr. Kang said that the study's shortcomings include that it only explains short-term risk associations rather than long-term danger because of the way it was designed.
Not a part of the study, according to Dr. Kristina Shaffer, a breast surgery oncologist at Novant Health Cancer Institute:
"In addition, the study included premenopausal women, a population whose incidence of breast cancer is lower, suggesting that other variables could have been to blame for the study's findings of a slightly greater risk. While the study did take into account some of the recognised risk factors for breast cancer, it did not take into account family history, genetic predisposition, or history of atypical breast cells, all of which are known to have an impact on the risk of breast cancer.
Implications for contraceptives use
As a non-participant in the study, Dr. Parvin Peddi is a board-certified medical oncologist who serves as the Margie Petersen Breast Center's director of breast medical oncology at Providence Saint John's Health Center and an associate professor of medical oncology at Saint John's Cancer Institute in Santa Monica, California.
The important takeaway from this study is that despite the perception of a lower risk of perinatal cancer, women do not always need to choose a birth control pill that only contains progesterone. – Doctor Peddie
However, Dr. Peddie emphasised that the absolute risk of breast cancer from any of these drugs is relatively low, and this study should not discourage women from using birth control methods that contain hormones.
Less than 0.5% of women aged 35 to 39 who used these drugs showed a risk of breast cancer, and even fewer women who took them earlier.
For instance, a relative rise of 20% would raise the risk of breast cancer in a 30-year-old woman from 5% to 6%. And for this reason, the study came to the conclusion that there was a modest increase in the risk of breast cancer," she said.
Dr. Kang also pointed out: "Like all cancers, the risk of developing breast cancer rises with age and, in this case, also with the duration of hormonal contraception use.
It may be more advantageous for you to switch to a hormone-free birth control if you have a higher chance of developing breast cancer. Get treatment from a doctor who specialises in your particular type of cancer if you are diagnosed with breast cancer.
Self-exams and screenings are crucial because "early detection of breast cancer is one of the most significant factors in successfully treating this disease," Dr. Kang said.
REFERENCES:
For more details, kindly visit below.