How to make smart medicines choices for ourself?
IIn primary, secondary, and tertiary care settings, medications are a crucial component of patient management. Medication safety is still an issue both within and outside of hospitals, since roughly 9% of prescriptions contain errors1 and patients frequently take their prescribed medications inappropriately or not at all.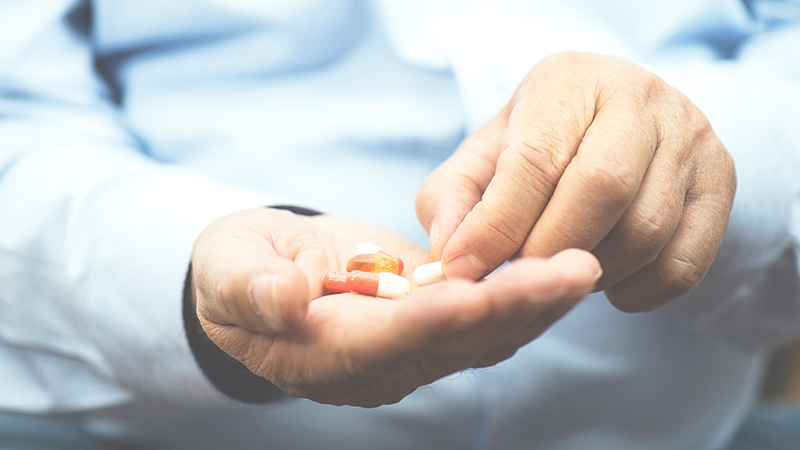 By 2036, when one in four people will be 65 or older, as the baby boomer generation reaches their senior years, the population that requires the majority of drugs is anticipated to have doubled. This tendency is prevalent in many industrialised nations, where efforts are being made in social and health policy to reduce unnecessary morbidity that results in the need for healthcare and loss of independence.
Apps and other digital tools have been included into healthcare systems recently to help with drug management. However, these new smart technologies could provide new difficulties for patients, nurses, pharmacists, and prescribers. Patients must take their drugs as directed, report any side effects, and the healthcare system and employees must make sure that the right prescriptions are written. Human factors are just as crucial as the role of technology in achieving better patient outcomes.
As a follow-up event to the International Forum on Quality and Safety in Health Care Europe 2021, a roundtable discussion was conducted in July 2021 to talk about the difficulties and potential directions in smart drug management.
What should you ask to the doctor?
A treatment that is good for you depends on a variety of things. Ask your doctor the following queries:
Why do I require this medication?
Eva Waite, MD, assistant professor of internal medicine at Mount Sinai Hospital in New York City, asserts that understanding the purpose of taking a drug increases the likelihood that you will really take it.
Your health may suffer if you skip a dose of a medication. For instance, not taking your blood pressure medication can result in heart disease or a stroke.
What negative impacts are there?
Learn what to anticipate. You can use it to determine which meds suit your lifestyle the best. Together, you can try to choose the medications that have the fewest adverse effects or that you find most tolerable, advises Waite.
For instance, some medications may cause you to feel as though you need to use the restroom more frequently. This might not be a huge concern for some individuals. You may need to locate a medication that manages your disease without this adverse effect if, however, your profession requires you to spend a lot of time in a car.
How frequently should I take it?
Talk to your doctor if it's a struggle for you to remember to take your medication multiple times per day.
According to Waite, many drugs are available in combinations. This means that you might be able to take only one pill that contains all three blood pressure medications rather than three separate ones.
What is the price?
Even with health insurance, prescription medicines can be expensive. That shouldn't deter you from taking them.
If you let your doctor know that the expense is a concern, he or she will frequently be able to recommend a less expensive option, according to Filer. "Your doctor may occasionally change the dosage of a drug so that you only need to take it once day rather than twice. The price may also change as a result of this."
Discuss the medications you are taking.
Write down all of the medications you currently take before your appointment. The list should be with you. Include any supplements you take as well, advises Waite. This comprises supplements made of vitamins, minerals, and herbs. You can prevent negative interactions by using the knowledge.
She cites ginkgo biloba as an illustration. "Your doctor would want to know that you are taking it before adding a blood thinner that can increase your risk of bleeding, too," she says.
How well your treatment plan is implemented can be greatly influenced by your connection with your doctor. Never stop taking a medicine without first talking to them about it.
Every problem you could have while taking a drug has a solution, according to Waite. Simply inform your doctor of them so you may work on a solution together.
REFERENCES:
https://www.webmd.com/a-to-z-guides/features/how-choose-medication
https://informatics.bmj.com/content/29/1/e100540
https://www.sciencedirect.com/science/article/pii/S2314728818300230
For more details, kindly visit below.