What are the causes of Molybdenum Toxicity in a human body?
Molybdenum Supplement
Molybdenum supplements are synthetic medicines that consist of only molybdenum in combination with several other multimineral and multivitamins. It is most commonly used to treat molybdenum deficiency that is generally rare. There is a lack of scientific evidence but molybdenum supplement is thought to be used for esophagus cancer, other types of Cancers, and several other medical conditions.
Molybdenum Deficiency
Deficiency of Molybdenum generally refers to low amount of molybdenum inside the body which could be due to insufficient amount of molybdenum intake which is very rare or due to certain medical condition that affects the absorption of molybdenum. It results in inability to form cofactor enzymes even if an appropriate amount of molybdenum is available in the body. There are several adverse symptoms associated with molybdenum deficiency such as: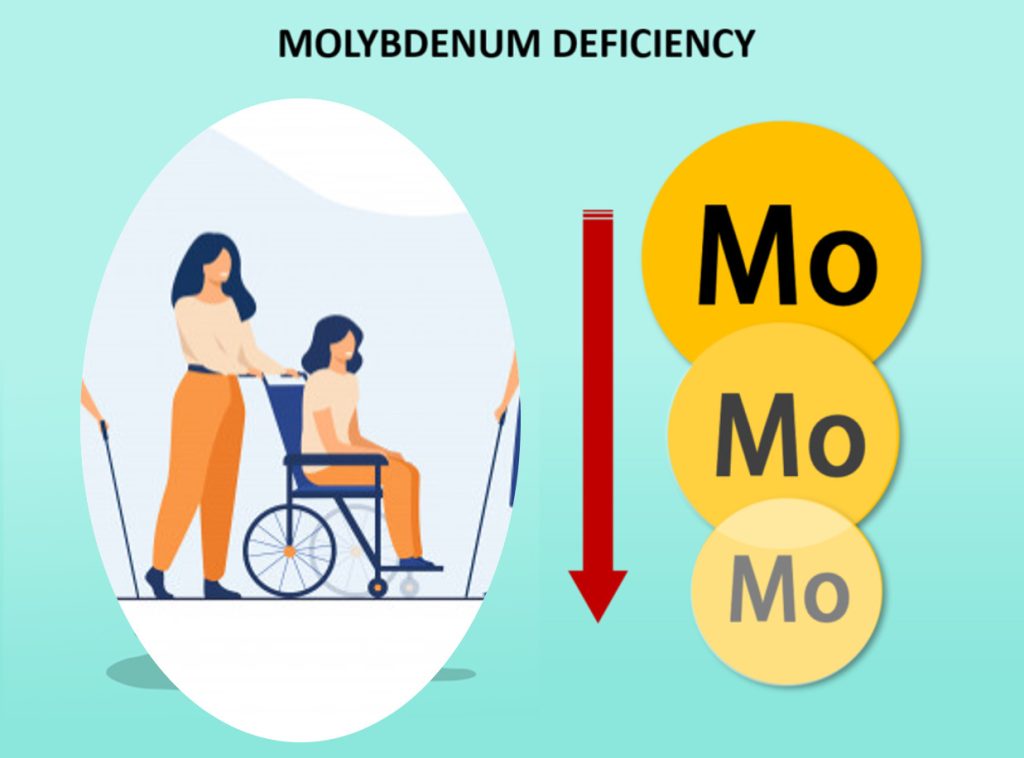 The deficiency of Molybdenum cofactor causes a rare condition that is identified as a brain disorder called encephalopathy that intensifies with time. When babies are born with these conditions, initially they seem to be normal but within a few days, they get hard to feed and develop seizures that are untreatable.
Necessary intake of Molybdenum In a human body
Molybdenum is beneficial in a trace amount and its intake is generally based on an individual's age, medical condition, and diet. The distribution of molybdenum intake in humans is classified as:
For Infants:
For babies below 6months old, 2 mcg of molybdenum if needed
3 mcg of molybdenum is beneficial for babies between 7-12 months old.
For Children:
17 mcg of molybdenum daily for toddlers between 1-3 years.
4-8 years of children need 22 mcg of molybdenum per day.
children between 9-13 years of age demand 34 mcg of molybdenum daily
For Females:
14-18 year olds need 43 mcg of molybdenum daily.
Adults need 45 mcg of molybdenum everyday.
pregnant females need 50 mcg/day of molybdenum.
lactating females need 50 mcg/day of molybdenum.
For Males:
14-18 year olds need 43 mcg of molybdenum daily
Adults need 45 mcg of molybdenum everyday.
Molybdenum Toxicity
A human body requires a small amount of molybdenum daily to stay healthy. Similarly, too much molybdenum could cause harmful effects although toxicity of molybdenum is very rare.
According to the Food and Drug Administration FDA, the upper limit for molybdenum intake is 2mg. Mostly, an individual does not come even closer to this amount through daily diet and supplement.
Other reasons for Molybdenum Toxicity
As it is almost impossible to get toxicity of molybdenum through diet, the cause is mostly related to exposure of molybdenum through the environment. There are several possible causes of molybdenum toxicity in a human body such as:
environmental exposure
food from stainless steel cookware
high intake of molybdenum supplement
occupational exposure
intense physical activity
impaired kidney functions
cigarette smoking
metal hip implant
hemodialysis
impaired liver function
REFERENCES:
For more details, kindly visist below.