Heart related diseases linked to specific kinds of sugars.
According to a recent study, the type of sugar you consume may have a greater impact on your risk of developing heart disease than the quantity of sugar you consume.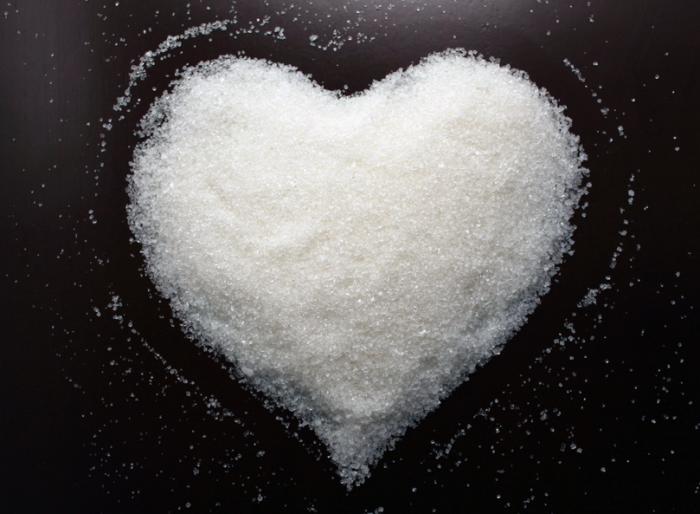 Researchers from the University of Oxford in the UK found that eating foods high in "free sugars" dramatically increased the risk of heart disease and stroke. They discovered that the risk rose in proportion to how much more free sugar a person consumed.
Free sugars are all sugars that have been intentionally added to food by a producer, cook, or consumer. Also, sugars that are naturally found in honey, syrups, and unsweetened fruit juice. Those naturally found in entire fruits and vegetables are not considered to be free sugar.
How much sugar is permitted?
What quantity of additional sugar is appropriate if 24 tablespoons daily is too much? Since sugar is not a necessary nutrient in your diet, it is difficult to say. There is no official sugar RDA set by the Institute of Medicine, which establishes RDAs for other nutrients.
The American Heart Association advises against exceeding the daily added sugar calorie limits for men and women, respectively. A respectively 100 calories (about 6 teaspoons or 24 grammes) and 150 calories (roughly 9 teaspoons or 36 grammes). That equates to roughly one 12-ounce soda can's worth of liquid.
Taking sugar alternatives into account
Consuming excessive amounts of sugar can increase the risk of stroke and heart disease. This results in high blood pressure, inflammation, weight gain, diabetes, and fatty liver disease.
According to Dr. Elizabeth H. Dineen, an integrative cardiologist with the UCI Health Susan Samueli Integrative Health Institute, "it looks wise to limit the use of artificial sweeteners" in light of the cardiovascular events observed among research participants.
Dr. Ailin Barseghian El-Farra, an integrative cardiologist with the institute, adds that these findings "can help open a dialogue with patients about their dietary consumption of sugars, as well as artificial sweeteners, and their associated risk for coronary heart disease and cerebrovascular events." Neither doctor took part in the investigation.
Over 100,000 French people were monitored for approximately nine years as part of the NutriNet-Santé project. When they first began, the participants' average age was 42, and over 80% of them were women. Everyone was prompted to share information on their diet, health, physical activity, level of education, smoking status, and line of work.
They recorded all food and drinks consumed within a 24-hour period every six months. This provides thorough breakdown of their overall consumption of artificial sweeteners. Also, the consumption of other foods and nutrients, such as fruit, vegetables, dairy, and meat.
Impact on your heart
In a study that was published in 2014 in JAMA Internal Medicine, Dr. Hu and his coworkers discovered a link between a high-sugar diet and an increased risk of dying from heart disease. Over the course of the 15-year trial, those who consumed between 17% and 21% of their calories as added sugar had a 38% higher chance of dying from cardiovascular disease than those who only consumed 8% of their calories in this way.
According to Dr. Hu, the risk of heart disease is essentially inversely proportional to the amount of added sugar consumed.
Monitoring the intake of sweeteners
According to the study, 37% of individuals drank diet Coke or another type of artificial sweetener on average, which works out to 42 milligrammes per day or around one packet of sweetener. The average daily intake of artificial sweeteners among people who consumed more of them was nearly double at 78 milligrammes, or about 7 ounces of diet soda.
Overall, those who used the most artificial sweeteners were younger, had higher body mass indices (BMI). They were more likely to smoke, were less active, and didn't follow a diet to control their weight. Curiously, they ate fewer calories, drank less alcohol, and consumed less fibre, fruit, and vegetables, as well as saturated and polyunsaturated fats. However, they consumed more sodium, red and processed meats, and dairy foods.
Researchers also kept tabs on the health of the participants, including physical examinations, medical procedures, and cardiovascular occurrences. This includes heart disease, heart attacks, and strokes.
Researchers found that those who consumed the most artificial sweeteners, particularly aspartame, acesulfame potassium, and sucralose, had a 9% higher risk for cardiovascular disease and an 18% greater risk for stroke or other cerebrovascular disease when compared to participants who ate none. This was true even after taking into account differences in age, sex, physical activity, education, smoking, and family history of heart disease.
The same authors' previous spring PLoS ONE study revealed increased artificial sweetener intake. Additionally risk for cancer was linked to  aspartame and acesulfame-K.
Sugar and Other Health Problems
Studies have shown a connection between sugar consumption and animal models of hypertension. According to a human study, people with diabetes who use diuretics have a higher risk of coronary heart disease (CHD) if they consume a lot of sugar in their diet.
Consuming sugar can improve one's body's ability to store and use carbohydrate energy. This improvement, however, only happens at levels of physical activity and exercise intensity that are connected to endurance performances lasting at least 30 minutes. The main sources of energy for muscular contraction are blood glucose, liver glycogen, and muscle glycogen. The consumption of sugar can quickly restore blood glucose levels to normal when these substances reach dangerously low levels, which can lead to weariness. Consuming sugar has no effect on performance for the majority of low- to moderate-intensity tasks, such as walking or household chores.
The link between dietary sugar and cognition and behaviour has garnered a lot of attention. Two theories served as the foundation for the notion that sugar and hyperactivity are related. The first was a potential allergic reaction, and the second was the possibility of functional reactive hypoglycemia in hyperactive children. Both of these concepts remain unproven, and a meta-analysis of 16 randomised studies in hyperactive children revealed that cutting back on sugar in the diet had no positive impact on hyperactivity levels.
REFERENCES:
https://www.healthline.com/health/diabetes/diabetes-and-stroke
https://www.webmd.com/stroke/news/20230214/heart-disease-stroke-linked-specific-kinds-of-sugar-study
ucihealth.org/blog/2022/09/sugar-substitutes-may-boost-heart-disease-stroke-risk
https://www.ahajournals.org/doi/full/10.1161/01.CIR.0000019552.77778.04
For more details, kindly visit below.