Is moderate exercise safe for the muscles of statin users?
According to a recent study, statin users are concerned about exercising. Because they think it can cause muscle damage and shouldn't be. Both the statin-taking participants and the control participants in the research reported similar muscle soreness after moderate activity.
Nonetheless, statin users are not advised to engage in vigorous activity. Those on statins who are reluctant to exercise out of concern that it could harm their muscles should take heart from a recent study.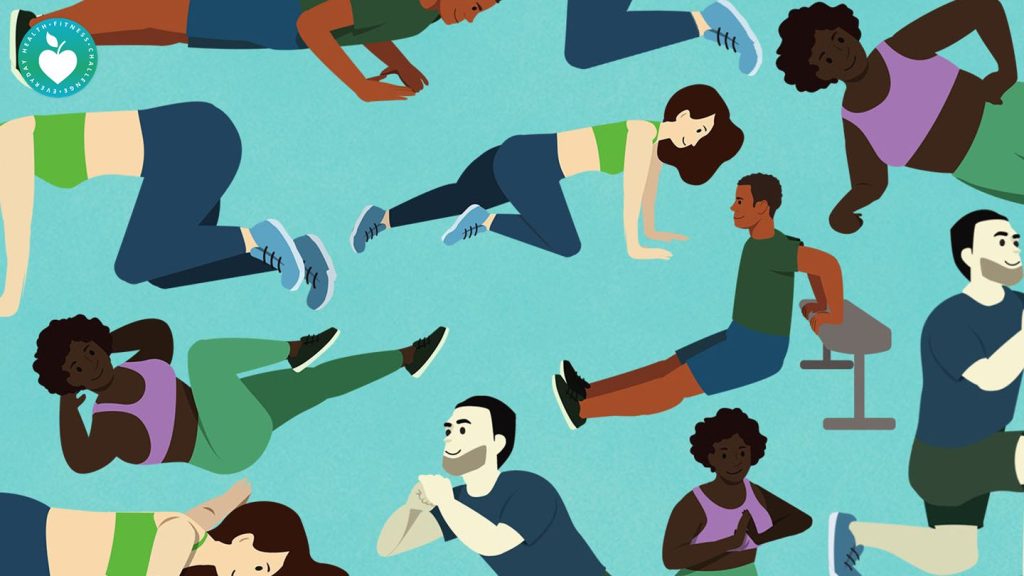 Some persons using the cholesterol-lowering medication claim to have muscle pain, and they may stop engaging in cardiovascular-healthy physical exercise.
The study reveals that statin users, regardless of whether they have muscle issues or not, have the same muscle-related consequences from moderate-intensity exercise.
Everybody who engages in such exercise is likely to experience brief muscle soreness and weariness. For those using statins, this is also accurate. Statin users, however, recovered slightly more slowly than trial participants who did not take any medication.
The effects of exercising at a moderate intensity were examined in this study. According to other studies, patients using statins are more likely to have skeletal muscle injuries when engaging in eccentric, or high-intensity, activity.
The most recent research results have been published in the Journal of the American College of Cardiology. The study's results are crucial for the cardiovascular health of statin users, as is highlighted in an editorial that is included with the paper.
An analysis of the effects of walking
100 people took part in the study as a participant. This comprised 31 individuals not taking statins as a control group. 34 individuals on statins who did not display any muscle difficulties. And 35 individuals taking statins who had statin-associated muscular symptoms.
Before the research, those taking statins had been doing so for at least three months. The following health conditions were omitted from the study: diabetes, hypo or hyperthyroidism, and genetic skeletal muscle disease. Supplement users of CoQ10 were also not included.
Body mass index (BMI), waist circumference, levels of physical activity, and vitamin D3 levels were identical at the beginning of the trial. Those who had symptoms at the start of the trial scored higher on muscle soreness and fatigue.
The researchers looked at those who participated in the 4Days Marches, a four-day event in Nijmegen, the Netherlands. Participants walk anything between 18 and 30 miles each day.
"During four days, participants walk 30, 40, or 50 kilometers (18, 24, or 31 miles) each day. Accordingly, participants walk anywhere from 120 (74 miles) to 200 (124 miles) km over four days, according to the study's lead author, Dr. Neeltje A.E. Allard of the Radboud Institute for Health Sciences and the Department of physiology at Radboud University Medical Center in the Netherlands.
The participants prepare beforehand because there is a lot of walking. In actuality, it was first held as a military exercise in 1909 and has since developed into the biggest walking competition in the world, in which both active duty personnel and casual walkers compete.
The effects of walking on muscular damage in people who experienced symptoms and those who did not were compared by the researchers.
What are statins?
Low-density lipoprotein (LDL) cholesterol, also known as "bad cholesterol," can be reduced by using the statin drug class. The best treatment for hyperlipidemia is statins.
According to cardiologist Dr. David Lee from Oregon Health & Study University (OHSU), who was not engaged in the study, "high cholesterol" and a significant treatment after a heart attack.
He emphasised that they are crucial preventative measures against repeat heart attacks and strokes.
Further stating that statins "have been a primary reason that heart disease and strokes have declined dramatically since their debut in the early 1990s," Emilee Taylor, a doctor of pharmacy who works at OHSU but is not involved in the present study, was quoted.
They have significant enough effects to lower all-cause mortality in persons with even modest cardiac disease, according to the researcher.
Workout volume matters.
The study included 31 non-statin users, 34 asymptomatic statin users, and 35 symptomatic statin users—those who experienced muscle issues as a result of taking statins.
Eighty percent of the participants with symptoms were men, and their average age was 64. The participants in the control group were all of the same age, and 62% of them were men. The asymptomatic participants were 82% male and slightly older, at 68 years old.
Each person took part in a moderate exercise regimen that involved walking 30, 40, or 50 kilometers (km) per day for 4 straight days at a pace of their choosing.
One or two days before the start of the walking experiment, researchers took the participants' baseline measurements of height, weight, and waist circumference. Every 5 kilometers on the first walking day, their heart rates were recorded.
Participants' weights were measured after the first, second, and third days to gauge their level of hydration. The researchers were able to gauge their walking pace and workout duration based on their start and finish times. An estimate of exercise intensity was provided using a heart rate-based calculation.
Finally, participants discussed how their muscles felt both before and after exercise. The effects of exercise were similar in both groups, the researchers discovered, except the fact that statin users required more time to recover from post-exercise muscle weakness than the control group.
Participants' levels of CoQ10 were also monitored in the trial. CoQ10 has been suggested as a potential contributor to statin-related muscular issues.
The levels of CoQ10 were not different between the three groups, and they were also unrelated to muscular function, reported muscle problems, or injury signs.
Statin-associated muscle symptoms
SAMS, which stands for "statin-associated muscular symptoms," is the aggregate term used to describe muscle issues that have been documented while taking statins. Myalgia, cramps, and a feeling of weak muscles are a few of these.
Due to worries about SAMS, some individuals who could benefit from statins choose not to take them or do not take the recommended amounts.
Regarding how common SAMS are, there is some disagreement. According to the American Academy of Cardiology, clinical observation studies show a substantially higher frequency of SAMS than randomized controlled trials do.
According to one survey of former statin users, 62% of them stopped using the medication due to negative effects.
The National Lipid Association (NLA) reports that research indicates the true incidence of SAMS is approximately 10%, with several studies indicating its prevalence among statin users to range from 5% to 25%. While the symptoms that patients experience are real, 80% of them, according to the NLA, are not brought on by statins.
For patients to be more aware of what to watch out for, Dr. Lee believes it is crucial that doctors adequately inform them of how SAMS often manifest.
Exercising on statins
The current advice for those taking statins was summarised by board-certified interventional cardiologist Dr. Michael S. Broukhim of Providence Saint John's Health Center in Santa Monica, California. He was not involved in the study.
"Patients should establish a regular exercise regimen, with a preference for a moderate-intensity exercise programme," he advised. "Patients should continue to take their statins at their maximally tolerated dose following discussion with their healthcare professionals."
Dr. Broukhim noted that he advises 150 minutes of moderate activity each week, the same amount of exercise as is advised for those who do not take statins.
He advised against high-intensity exercise since it can increase the levels of muscle enzymes that can cause muscle damage in statin-using individuals.
Exercises with a moderate level of intensity include:
rapid walking
Cycling
Aquatic exercise
general exercises
Tennis pairs
tango dancing
According to Masi, doctors advise a mix of resistance training and cardiovascular exercise for people who wish to start working out. Everyone should begin at their own pace and abilities and progressively increase both duration and resistance, according to Masi.
REFERENCES:
For Muscle disease medications that have been suggested by doctors worldwide are available here https://mygenericpharmacy.com/index.php?cPath=28