What happens when you take Xenical to treat Obesity?
Obesity
Obesity is a complex disease characterised by an excess of body fat. Obesity is more than just a cosmetic issue. It is a medical condition that raises the risk of developing other diseases and health issues, such as heart disease, diabetes, high blood pressure, and certain cancers.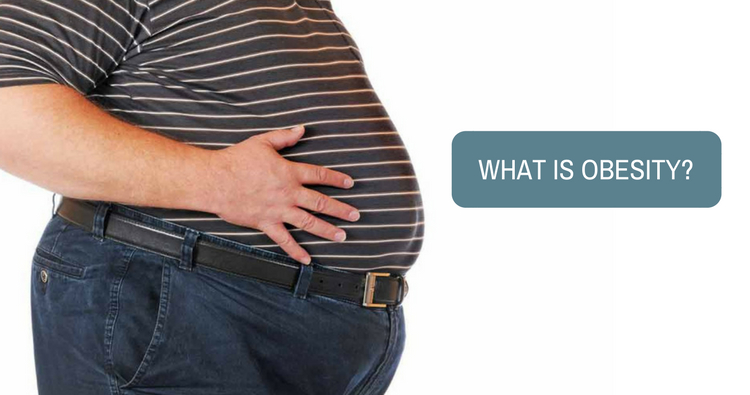 Some people struggle to lose weight for a variety of reasons. Obesity is typically caused by a combination of inherited, physiological, and environmental factors, as well as dietary, physical activity, and exercise choices.
Reports about Obesity
Following are some recent WHO global estimates.
In 2016, over 1.9 billion adults aged 18 and up were overweight. Over 650 million of these adults were obese.
39% of adults aged 18 and up were overweight (39% of men and 40% of women), in 2016.
Approximately 13% of the world's adult population (11% of men and 15% of women) in 2016 were obese.
Between 1975 and 2016, the global prevalence of obesity nearly tripled.
An estimated 38.2 million children under the age of five were overweight or obese in 2019. Overweight and obesity, once thought to be a problem only in high-income countries, are now on the rise in low- and middle-income countries, particularly in urban areas.
Since 2000, the number of overweight children under the age of five has increased by nearly 24% in Africa. In 2019, Asia was home to nearly half of all children under the age of five who were overweight or obese. Over 340 million children and adolescents aged 5 to 19 in 2016 were overweight or obese.
Causes of Obesity
Obesity and overweight are caused by an energy imbalance between calories consumed and calories expended. There has been worldwide:
an increase in the consumption of energy-dense foods high in fat and sugars;
and an increase in physical inactivity as a result of the increasingly sedentary nature of many types of work, changing modes of transportation, and increasing urbanisation.
Environmental and societal changes associated with development, as well as a lack of supportive policies in sectors such as health, agriculture, transportation, urban planning, environment, food processing, distribution, marketing, and education, frequently cause changes in dietary and physical activity patterns.
Orlistat is a medical drug, available to us under the brand name Xenical that belongs to a class of medication called Lipase inhibitors. This medicine is used to promote weight loss by decreasing the amount of fat that is absorbed in your intestine, generally dietary. It works by breaking the dietary fat into smaller compounds so that it can be used or stored for future energy.
Xenical is available to us in a form of pill that must be taken by mouth with or without food as per your doctor's prescription. The dosage is based on your medical condition, its response to the treatment, and other medicine that you may be taking along with Xenical. Your doctor may start the dosage low and may increase it gradually after some while. Take the medicine at the same time daily to get the most benefits from it. Do not increase the dosage or take it more often than prescribed. Contact your doctor in case of any confusion or exception associated with medication.
Side effects of Xenical
Common side effects an individual may observe while medicating with Xenical are oily spotting, intestinal gas discharge, several bowel movement disorders, may occur. Inform the doctor if these conditions persist or get worse.
There are some serious side effects which must be informed to the doctor right away if observed such as blurred vision, dark urine, stomach/abdominal pain, eyes/skin yellowing, easy bruising/bleeding, symptoms of kidney stones, etc.
Also, there are some severe allergic reactions involved with this medicine which require immediate medical attention if observed such as severe dizziness, facial itching/swelling, trouble breathing, rashes, etc.
Precautions before using Xenical
Tell your doctor or pharmacist if you are allergic to orlistat or if you have any other allergies before taking it. Inactive ingredients in this product may cause allergic reactions or other problems. More information can be obtained from your pharmacist.
Inform your doctor or pharmacist of your medical history, particularly of:
a digestive problem (chronic malabsorption syndrome),
kidney stones/problems (such as calcium oxalate kidney stones, hyperoxaluria),
an underactive thyroid (hypothyroidism),
anorexia nervosa/bulimia,
a gall bladder problem (cholestasis).
Also, inform your doctor or dentist about all of the products you use before having surgery (including prescription drugs, nonprescription drugs, and herbal products).
If you have diabetes, losing weight may help you control your blood sugar levels. Check your blood sugar levels on a regular basis anda report the results to your doctor. Your diabetes medication, exercise programme, or diet may need to be adjusted by your doctor.
This medication should not be taken while pregnant. Weight loss has no potential benefits for pregnant women and may harm the unborn child. Inform your doctor right away if you become pregnant or suspect you are pregnant.
REFERENCES:
For more details, kindly visit below.