Atrial fibrillation catheter therapy and dementia risk.
Atrial fibrillation catheter therapy and dementia risk.
Researchers looked into how medications and catheter ablation for atrial fibrillation affected people's risk of developing dementia.
They discovered that catheter ablation therapy lowered the risk of dementia more effectively than medicine alone.
For the correlation to be verified and the cause of it to be understood, more research is required.
Atrial fibrillation (Afib)
A cardiac disorder called atrial fibrillation (Afib) is characterised by erratic beating in the upper chambers of the heart, which restricts blood flow to the lower chambers. Patients who have afib may experience discomfort and have a five-fold increased risk of stroke.
183,321 death certificates in the US in 2019 listed AFib as a cause of death. By 2030, 12.1 million persons in the United States are predicted to be affected by the illness.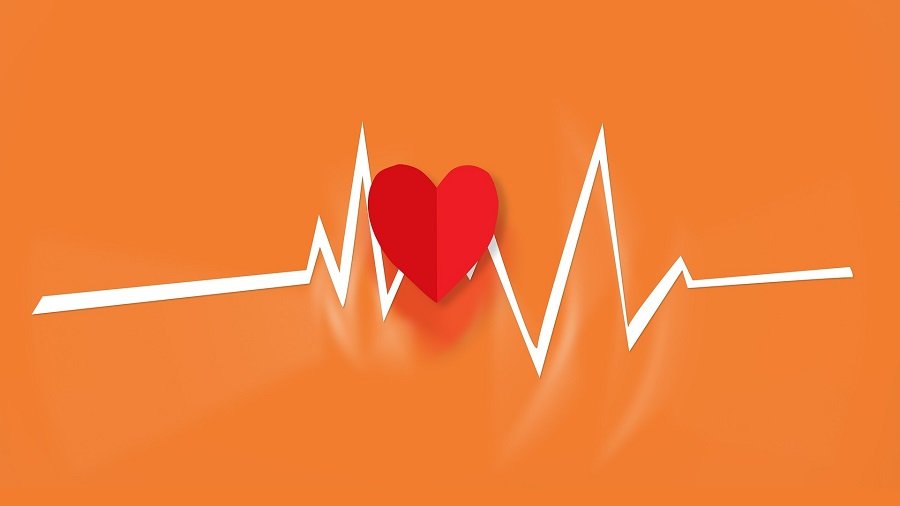 AFib has been linked in studies to dementia and cognitive decline. Additionally, studies have shown that patients with dementia and cognitive impairment who also have AFib suffer from a greater rate of cognitive decline than those who do not.
Understanding whether treating Afib patients lowers their likelihood of developing dementia may improve patient outcomes.
Recent studies evaluated the effects of Afib medication versus catheter-based therapy on the risk of dementia. They discovered that compared to medicine alone, catheter-based Afib therapy was associated with improved cognitive function.
"Despite having negative brain imaging results, I have encountered multiple patients with long-term persistent atrial fibrillation who had cognitive impairment, decreased swallowing capacity, and slower motor performance.
Based on this, I do not find [the results] surprising," Dr. Vicken Zeitjian, a San Antonio, Texas-based cardiologist board-certified in nuclear cardiology and echocardiography who was not involved in the study, told.
He went on to say that "these results further demonstrate that catheter ablation is a superior method of atrial fibrillation management than medical management alone." The research will be presented at the 75th Annual Meeting of the American Academy of Neurology.
Medicine versus catheter ablation
887 Afib patients with an average age of 75 were included in the study by the researcher. Before enrollment, 193, or 21.8%, of the participants got catheter ablation, whereas the remaining patients just received Afib medication.
Catheter ablation is the process of utilising radiofrequency to remove tiny patches of cardiac tissue that may be the source of an irregular heartbeat.
The individuals' cognitive function was evaluated at baseline, one year later, and two years later. Out of a possible 30, a 23 or below score indicated cognitive impairment.
The study's findings showed that those who underwent catheter ablation had an average cognitive score of 25, compared to those who did not, who had a score of 23.
The researchers discovered that those who received catheter ablation were 36% less likely to experience cognitive impairment than those who were just given medication after controlling for conditions like heart disease, kidney disease, and sleep apnea.
However, they pointed out that there were no appreciable variations in the incidence of heart attacks between patients who underwent catheter ablation or medication alone.
They also discovered that using warfarin and other anticoagulants had no appreciable impact on cognitive deterioration.
The risk of dementia and catheter ablation
We enquired about how catheter ablation might lower the risk of dementia from Dr. Aaron Ritter, director of the Memory & Cognitive Disorders Programme at Hoag Hospital in Newport Beach, California, who was not involved in the study. Although the study doesn't say how, he pointed out that there could be a number of causes.
"For me, ablation may be a more conclusive or long-lasting therapy than pharmaceutical management, which necessitates a commitment to a daily prescription schedule, perhaps twice daily. We have to wonder if the compliance issue is important to the outcome in those with memory issues, he said.
"Furthermore, we may also hypothesise that ablation may be more a successful treatment for atrial fibrillation, and as a result, individuals may have fewer blood clots or better consistent delivery of blood and oxygen to the brain," he added.
Future research should, he hoped, incorporate measurements of blood flow, which would help researchers understand why ablation performed better in this trial.
less cognitive impairment overall
In the recent study, data for 887 older persons with AFib were analysed. Participants were 75 years old on average, about half were women, and more than 87% were white.
Approximately 22% of patients underwent catheter ablation. Compared to those who just received medicine for their AFib, these individuals were more likely to have both a persistent AFib and an implantable cardiac device.
Before the study began, participants performed cognitive function tests that evaluated their short-term memory, attention, concentration, and language skills. One and two years later, they conducted similar tests once more.
These tests merely evaluated whether a person had problems completing particular mental activities; they did not determine whether a person had dementia.
In contrast to individuals who only received pharmacological treatment during the two-year research, those who underwent catheter ablation had a 36% lower chance of experiencing cognitive impairment.
Dementia is caused by many things.
The results of the current study should not be taken too seriously because they have not yet undergone peer review, said Dr. Keith Vossel, a neurologist and the director of UCLA's Mary S. Easton Centre for Alzheimer's Research and Care in Los Angeles.
Additionally, the study must be published before its influence on clinical practise can be evaluated, the researcher added.
However, "it does this add to other research supporting the possible use of certain treatments for reducing dementia risk," he said to Healthline.
The fact that blood flow to the brain was not measured in the present study's limitations to determine if patients treated with catheter ablation or medication had different blood flow patterns to the brain.
Limitations
Additionally not engaged in the study, Dr. Fanny Elahi, a physician-scientist who is an assistant professor of neurology, neuroscience, pathology, molecular, and cellular-based medicine at Mount Sinai, stated:
"Although these findings are intriguing, more investigation is required to determine the connection between catheter ablation (CA) and dementia. With cognition as a co-primary endpoint and the study appearing to be observational rather than randomised, I wonder if the study is tainted by the baseline health of individuals who receive CA.
The main drawback is that cerebral blood flow measurements were not provided to go along with the cognitive testing. The authors' use of a 30-point cognitive test, a somewhat constrained measure of cognition, is another drawback, says Dr. Ritter added.
Implications
cardiologist at Staten Island University Hospital, Dr. Rina Shah, who was not involved in the study, stated:
"It is significant to note that dementia and the prevalence of AFib both rise with ageing. AFib, however, can result in a variety of other medical issues, including hemodynamic deterioration and cardiomyopathies if rates are difficult to manage. We can assist prevent or delay the harmful effects of AFib by administering catheter ablation to patients earlier.
The study, according to Dr. Elahi, emphasises the significance of connections between the brain and the body.
"We must care for the whole person if we want to increase brain health. Implementing molecular and imaging biomarkers may help to further define the impact if there is one, she said.
"I am a strong believer in knowing the biological impacts of such therapies since we probably need several shots on goal to battle brain ageing and cognitive loss. Finding out why something works allows us to use synergistic methods to enhance the intervention, she added.
REFERENCES:
For more details, kindly visit below.