How much fat and carbs do you need to consume?
How much fat and carbs do you need to consume?
New publications from the World Health Organisation give the most recent scientific theories on how important lipids and carbs are to a balanced diet.
The WHO continues to advise adults to consume no more than 30% of their daily calories from fat. The new recommendations emphasize the source of carbs rather than their quantity.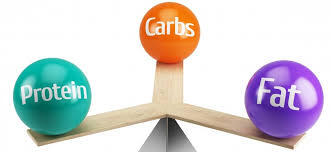 For parents looking to start their kids off on a good connection with food and nutrition for the rest of their lives, the new recommendations offer new knowledge.
In general, the WHO is putting greater emphasis on quality and paying less attention to the quantity of fat and carbohydrates.
Not all of what the WHO has to say is brand-new. For instance, the group still advises adults to keep their daily fat intake to 30% or less of their total calorie intake. Calories from foods like carbs, proteins, fats, and alcohol are used to calculate a person's daily energy consumption.
However, the prevalence of obesity has nearly tripled globally since 1975, and in 2020, 39 million children under the age of 5 will be overweight or obese, affecting approximately 340 million children and adolescents between the ages of 5 and 19. The WHO records show a new focus on the optimal diet for life.
For instance, according to WHO recommendations, children under the age of two should consume primarily unsaturated fats. WHO highly advises that people take no more than 10% of their total calories from saturated fats, with trans fatty acids making up no more than 1% of those calories.
Which fats are bad for you?
Michelle Routhenstein, a nutritionist who was uninvolved in the WHO publications, said that "in the past, it was just generally 'limit fat to 30% of energy intake.'"
"And now, we're really looking at saturated fat being a culprit in cardiovascular disease development because it's directly correlated with an increase in LDL and an increase in insulin resistance, which are cardiometabolic risk factors," said she.
The WHO warns against consuming saturated fatty acids, which are found in fatty meat and dairy products. Saturated fats are also present in coconut oil, palm oil, lard, butter, ghee, and palm oil.
Animals including cows, sheep, and goats as well as sources generated industrially are the main sources of trans-fatty acids. Deer, moose, camels, giraffes, and buffalo are further examples of ruminant mammals.
In the new papers, suggestions are provided for substituting polyunsaturated fatty acids and monounsaturated fatty acids from plant sources for harmful saturated fats and trans-fatty acids.
Carbs, fruits, and vegetables
The latest WHO recommendations show a similar shift in thinking regarding carbs.
"We are more specific about the sources of the [nutrients]. More precisely, fibers with more complex carbohydrates are of interest to us. We're especially focusing on dietary fiber from whole grains, fruits, and vegetables since we know it has a cardiovascular protective effect," said Routhenstein.
The use of natural fiber-rich foods such whole grains, legumes, and vegetables is currently encouraged by the WHO.
Updated recommendations for kids
While the WHO has traditionally advised adults to consume 400 grams of fruits and vegetables each day, the publications now include recommendations for kids as well.
Children aged 2 to 5 should consume 250 grammes or more of fruits and vegetables each day.
Aged 6 to 9 children should consume 350 grammes or more of fruits and vegetables each day.
Children aged 10 and older should consume 400 grammes or more of fruits and vegetables each day.
In a similar vein, the WHO now addresses children's fibre requirements. Adults were formerly advised to ingest 25 grammes per day. Now:
At least 15 grammes of fibre per day should be consumed by children aged 2 to 5.
Children aged 6 to 9 should get at least 21 grammes of fibre per day.
At least 25 grammes of fibre per day should be consumed by children 10 and older.
Various foods, including broccoli, bananas, apples, and banana bread, contain fibre.
Healthy living starts in childhood.
The childhood obesity epidemic, which is also the reason behind [the WHO's new emphasis], according to paediatrician Dr. Daniel Ganjian, who is also not connected to the WHO.
Dr. Ganjian added that "more and more research shows that the earlier you start teaching children about healthy nutrition and eating, the more likely it is that they will remain healthy throughout their lives."
He especially mentioned preventing the onset of diabetes, high blood pressure, high cholesterol, and even some types of cancer.
According to Routhenstein, a dietitian who specializes in cardiovascular health, "There's this new focus that we realize to prevent cardiovascular disease, we need to be focusing on the earlier generation because that's where it starts."
The focus should be on prevention rather than treatment, according to Routhenstein.
Attitudes towards food that are healthy
The primary food producers in the household are the parents. Therefore, once the parents and the child are aware of it and [the child] begins consuming it, the body forms a habit and starts to crave healthy meals rather than salty, crunchy foods, according to Dr. Ganjian.
He also emphasized the significance of teaching kids about healthy eating in the right way and claimed that instructing kids to "start watching what you eat" and use the words "overweight" or "obese" was not the ideal strategy.
It is now known that, in the long run, such strategy leads to greater anxiety—and eating disorders—than a positive eating philosophy.
"We need to change the topic of conversation from weight or body image to good nutrition. You always promote eating well," said Dr. Ganjian.
The Summary
Try keeping track of how many carbs you consume on a daily basis and whether they are healthy or unhealthy before beginning the low-carb diet. There are helpful, unpaid apps available.
Fibre grammes don't actually count as carbohydrates, so you can take them out of the total. As an alternative, use the formula: net carbohydrates = total carbs fibre.
Check out these potential causes if you're not losing weight or your weight loss is sluggish when on a low-carb diet.
REFERENCES:
For Fats and carbs medications that have been suggested by doctors worldwide are available here https://mygenericpharmacy.com/index.php?therapy=83