Top benefits of Sulphur nutrient in a human body
What is Sulfur?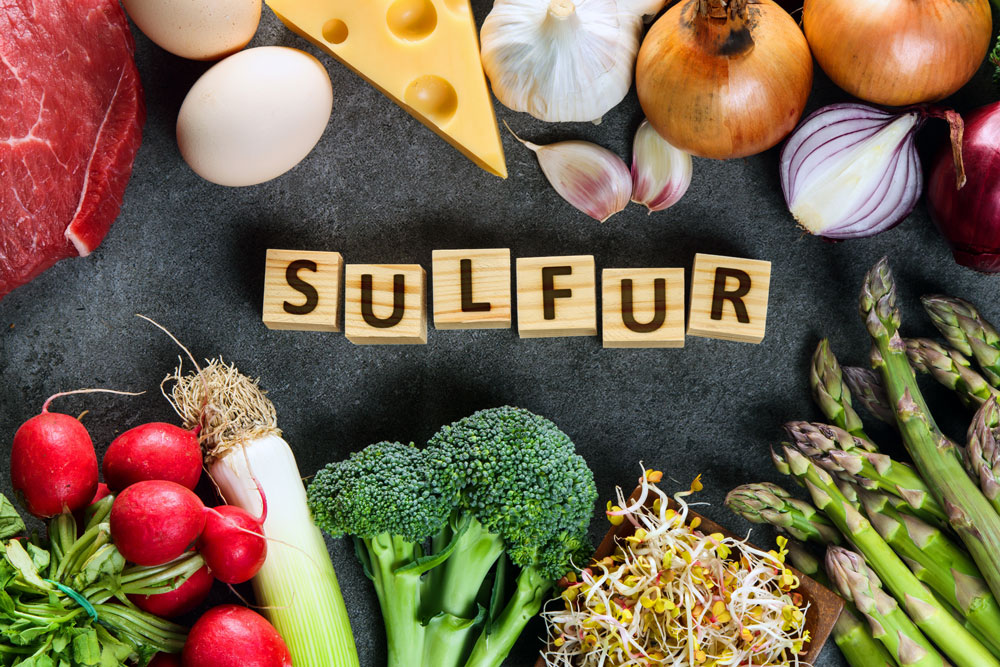 Sulfur is one of the most abundant minerals found in a human body after calcium and Phosphorus. Sulfur is available in all kinds of living organisms including bacteria, plants, animals, archaea. It is reduced into a variety of oxidized forms. A human body needs sulfur to perform several vital roles and management. Sulfur helps our body to build and secure DNA. It also protects cells from damage and prevents serious diseases. 
Sulfur helps in food metabolism and also contributes by maintaining the health of skin, ligaments, tendons, etc. There are two amino acids that include sulfur in them namely Methionine and Cysteine. A human body needs to consume Sulfur in order to produce these compounds in the body.
Sulfur is also found in three supplements that are rapidly used to relieve inflammation and joint pain. Those three supplements are Chondroitin sulfate, Glucosamine Sulfate, and Methylsulfonylmethane. Sulfur containing certain proteins plays a key structural role for the outer layer of human skin.
This mineral is important for insulin production, plays a role in one of the most important antioxidants, and could help in treatment of certain Arthritis.
Benefits of using Sulfur in a human body
According to recent research and evidence, Sulfur is associated with a number of vital health benefits. Some of the important health benefits that need sulfur for their task include:
development and safety of DNA
have anti-inflammatory effects that relieves allergy
protects against certain types of cancer
relieves joint and muscle pain and stiffness
increases immunity and helps to be healthy
improves skin by strengthening keratin
helps in speedy recovery of muscle stress and damage.
plays an important role in antioxidant property.
helps in production of insulin.
necessary form synthesis of certain key proteins.
Natural sources of sulfur for humans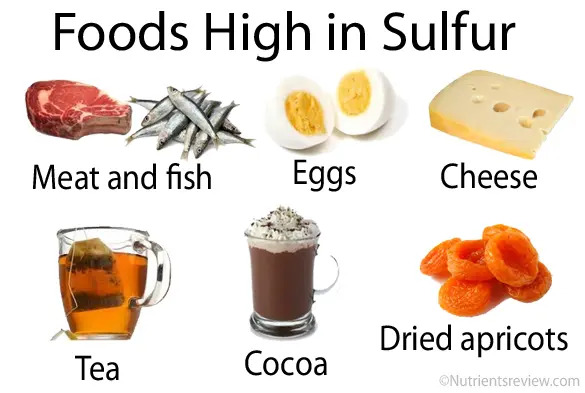 A human body is unable to produce sulfur on its own. Therefore, Sulfur is obtained from proteins and compounds found in animals and plants food sources.  Sulfur is also available in the form of Vitamin B1 (Thiamin) and Vitamin B7 (Biotin). Some of the natural rich sources of sulfur are:
Whole grains
Garlic
shallot
leeks
onion
seeds
nuts
legumes
egg
fish
chicken
turkey
lentils
oats
walnuts
chickpeas
Cabbage
cauliflower
Broccoli
radish, etc
OVERVIEW:
Sulfur is one of the most abundant minerals in a human body and is found in every living organism.
Sulfur is associated with a number of vital function inside a human body
There are several food products that consist of ample amount of sulfur that is beneficial for a human body
REFERENCES:
For more details, kindly visit below.