What are the best remedies to treat acidity?
What are the best remedies to treat acidity?
All of us have experienced eating a hearty dinner with extra-spicy food, then feeling a burning sensation in our chest. Yes, acidity, the burning sensation it causes, is a very common issue. The gastric glands in our stomach secrete acid to aid in food digestion. However, we feel acidity when these gastric glands secrete too much acid.
Acidity, sometimes referred to as acid reflux, can be brought on by a number of things, including irregular eating patterns, consuming too much spicy food, smoking frequently, or drinking alcohol.
What is Acidity?
A medical condition known as acidity is brought on by an excessive generation of acid. The stomach's glands are responsible for producing this acid. Stomach ulcers, gastric inflammation, heartburn, and dyspepsia are just a few symptoms of acidity.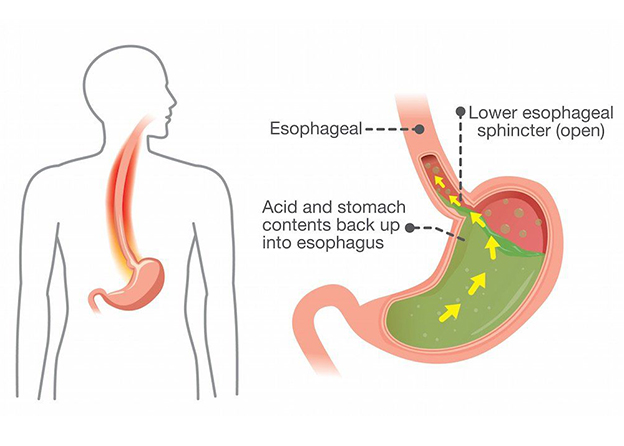 It is typically brought on by a number of things, including bad eating habits, inconsistent eating patterns, a lack of physical activity or sports, alcohol use, smoking, stress, and fad diets. In areas where people eat more meat, spicy food, and fried foods, they are more likely to acquire acidity.
Numerous pharmaceuticals, including NSAIDs (Non-steroidal anti-inflammatory drugs), can also increase a person's risk of developing stomach acidity. After eating a large meal, acidity is characterised by a severe burning feeling. Constipation and indigestion are also frequent among those with acidity.
Causes of Acidity
Gastric acids are often produced in our stomachs to aid with digestion. The mucosal lining secretes prostaglandins and natural bicarbonate, which counteract the corrosive effects of these acids. Acidity results from this injury to the stomach lining.
Other elements that contribute to acidity include:
huge meals or immediately following a meal, lying down
being obese or overweight
consuming a substantial meal, laying on your back, or hunching your waist
eating just before going to bed
Eating specific foods, such as spicy or fatty foods, citrus, tomato, chocolate, mint, garlic, or onions
drinking specific liquids, like alcohol, fizzy beverages, coffee, or tea
Smoking
being a mother
using blood pressure medicines, ibuprofen, aspirin, or certain muscle relaxants
Symptoms of Acidity
These are typical signs of acid reflux:
Heartburn: sharp or searing pain or discomfort that may originate in your stomach and travel to your chest, abdomen, or even your throat.Regurgitation
Regurgitation: Acid that tastes sour or bitter that backs up into your mouth or throat.
Bloating
dark, bloody, or vomit that is bloody
Burping
Dysphagia, the feeling that food is lodged in your throat
Cramps that won't stop
Nausea
Loss of weight with no apparent cause
Wheezing, a persistent sore throat, a dry cough, or hoarseness
Remedies to treat Acidity.
Cold Milk– One of the easiest natural cures for acidity is this. You might be able to reduce your acidity with just one simple glass of cool milk. Due to its calcium content, it might even stop your stomach from becoming too acidic.
Coconut water– Drinking two glasses of coconut water each day could help you relieve heartburn. It helps calm your digestive tract and is high in fibre. Additionally, it might shield your stomach from the negative effects of overproduction of acid.
Avoid eating raw onion– Fermentable fibre is known to be present in raw onions. Therefore, eating a meal that includes raw onion typically results in an increase in acidity in people. Additionally, it increases heartburn because it irritates the oesophagus. Therefore, refraining from eating raw onions completely may help you to reduce your acidity.
Ginger– Ginger is one of the best natural remedies for acid reflux due to its numerous digestive and anti-inflammatory benefits. You can either chew a slice of fresh ginger or use it in your cuisine. Additionally, you can reduce it to half a glass of water, boil it, and then drink the resulting liquid. It might be effective in treating heartburn.
Mint leaves– Mint leaves, commonly referred to as pudina, are also well recognised for their digestive benefits and their capacity to serve as a natural astringent. This enables you to effectively alleviate acid reflux and heartburn. Acid reflux can be effectively treated naturally with a cup of mint tea. You can also boil the mint leaves and then sip the resulting water.
Tulsi leaves– These leaves, often known as basil, aid in the production of mucus in our stomachs. This provides relief from heartburn, and the leaves might also calm the lining of the stomach. To obtain rapid relief from acidity, all you need to do is chew on a few basil leaves or boil them in water and drink it.
Buttermilk– One of the best at-home treatments for acid reflux and heartburn is your regular buttermilk, or "chaas." Because of the lactic acid it contains, your stomach's acidity will return to normal. After any heavy meal, you can drink a glass of buttermilk to reduce acidity.
There are also some other remedies to treat acidity such as Chew Gum, Apple Cider Vinegar, Bananas. Raw Almonds, Jaggery, Watermelon juice, Avoid having carbonated beverages, etc.
REFERENCE:
For more details, kindly visit below.