What are the symptoms and causes of Tuberculosis?
What are the symptoms and causes of Tuberculosis?
A potentially dangerous infectious disease that mostly affects the lungs is tuberculosis (TB). People can contract tuberculosis from one another by coughing or sneezing small droplets of bacteria into the air.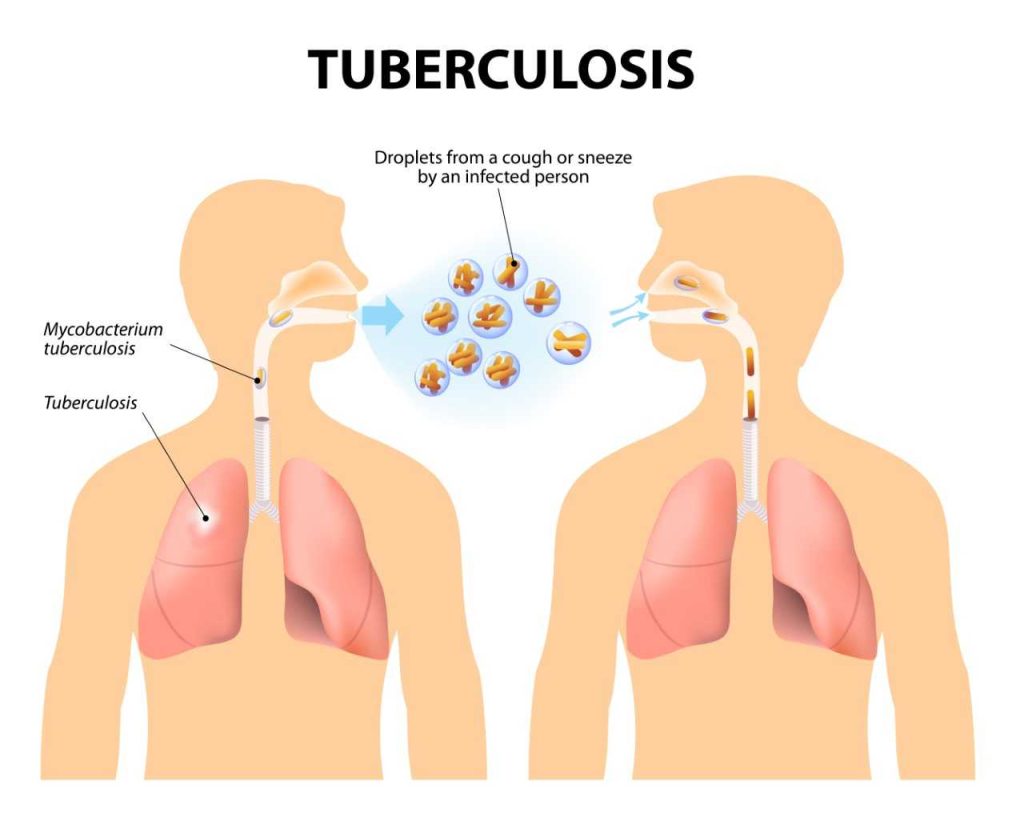 Infections of tuberculosis, once uncommon in wealthy nations, started rising in 1985, in part due to the appearance of HIV, the virus that causes AIDS. HIV impairs the immune system, making it incapable of warding off TB pathogens. In the United States, tuberculosis started to decline once more in 1993 as a result of more effective control initiatives. But it still raises questions.
The majority of medications used to treat tuberculosis don't work on many forms of the disease. For months, those with active tuberculosis must take a variety of drugs to treat the infection and prevent antibiotic resistance.
Different kinds of tuberculosis
You may also hear about several forms of TB, such as the most prevalent, pulmonary (lung) tuberculosis, in addition to active or inactive TB. But in addition to your lungs, the bacterium can also harm other parts of your body, leading to extrapulmonary tuberculosis (or TB outside of the lung). Additionally, systemic miliary TB, which can affect the entire body and result in:
Meningitis is a brain inflammation.
High quantities of white blood cells in your urine are referred to as sterile pyuria.
Spinal tuberculosis, often known as Pott's disease or TB spondylitis.
an adrenal gland disorder called Addison's disease.
The liver infection hepatitis.
Neck lymphadenitis, often known as scrofula or TB lymphadenitis.
Who is most at risk?
The majority of persons with tuberculosis are in their prime working years. All age groups, though, are in danger. In low- and middle-income nations, there are more than 80% of cases and fatalities.
Active TB is 18 times more likely to develop in HIV-positive people. Additionally, people with other immune-system compromising illnesses are more likely to have active TB. Undernourished individuals are three times as vulnerable. In 2021, there were 2.2 million new TB cases worldwide that could be linked to malnutrition.
Smoking and problematic alcohol use both raise the risk of TB. The causes of 0.74 million new cases of tuberculosis (TB) worldwide in 2021 were related to alcohol use disorders, while 0.63 million were related to smoking.
Symptoms of tuberculosis?
The majority of persons harbouring TB germs in their systems don't develop TB disease. They actually still have a latent TB infection. If you have latent tuberculosis, you:
had no symptoms
cannot transmit TB to others
In the future, if your immune system deteriorates due to another factor, you could become ill with active TB illness.
Must take medication to avoid contracting active TB disease in the future
The TB bacteria are active if you have TB disease, which means they are growing (multiplying) inside of your body and making you ill. You can distribute the TB germs to other individuals if the disease is developing in your lungs or throat. TB disease can strike weeks to years after you've contracted the infection.
Your TB symptoms will depend on where the disease is spreading in your body.
Typical general signs include:
the flu with a fever
sweats at night (heavy sweating during sleep)
shedding pounds without trying
reduced appetite
weakness or exhaustion
Your lungs' TB illness symptoms could include the following:
Cough that persists for more than three weeks
coughing up sputum or blood (a thick mucus from the lungs)
chest pain
What causes tuberculosis?
TB is brought on by a bacteria known as Mycobacterium tuberculosis. There are numerous TB strains, some of which have developed drug resistance.
Airborne droplets that are infected with the TB bacteria can spread the disease. Anyone around can breathe in these droplets once they are in the air. TB patients can spread the germs by:
sneezing
coughing
speaking
singing
Even if they have contracted the germs, people with healthy immune systems may not show signs of TB. Latent or dormant TB infection is what this is. Latent TB affects about one-fourth of all people on the planet.
Although latent TB is not contagious, it can eventually develop into an active illness. You can get sick from active TB disease and spread it to other people as well.
REFERENCES:
For more details, kindly visit below.