How much Copper mineral does a child need?
How much Copper mineral does a child need?
Copper and its use in the human body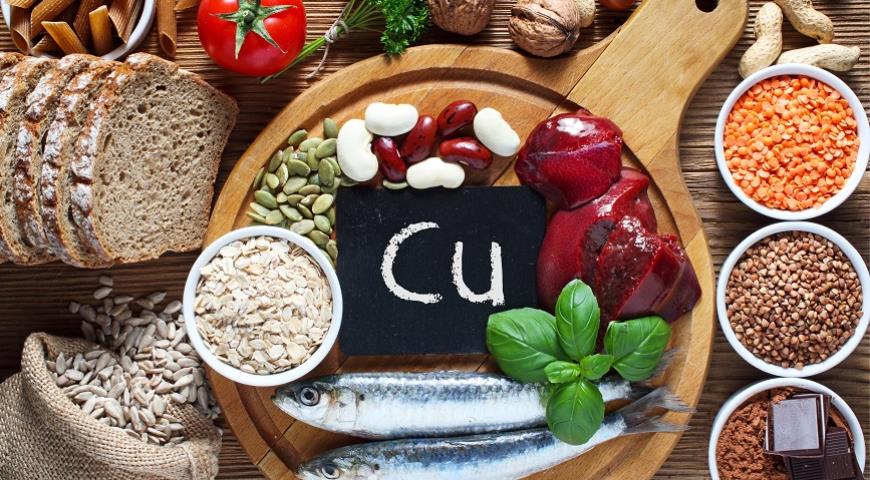 Copper is a small group of metallic elements which is one of the most essential nutrients for the human body. It is an important trace mineral that is necessary for survival of a human body. Although this mineral is extremely important, only a small amount of copper is needed for a inhuman body to ensure several vital intrabody functions.
Copper associated with iron helps the body to form red blood cells. This essential mineral alo helps in maintaining the health of the immune system, blood vessels, bones, and nerves of a human body. It helps in formation of a key part of bones and connective tissue called collagen.
This nutrient acts as an antioxidant that helps in reducing free radicals that could damage the cells and DNA of the body. Copper is also required for cardiovascular solidity, neuroendocrine function, lung elasticity, growth, etc.
Benefits of Copper in Humans
Inside a human body, Copper is associated with a number of health benefits that play a role alone or as a combination with other multinutrients. Some of the general health benefits of copper include:
protects cells and DNA from free radicals
helps in production of red blood cells
helps in formation of collagen that is essential for the health of bones and connecting tissues
assist in absorption of iron in the body
maintains healthy nerve cells
prevents cardiovascular diseases
prevents bone diseases such as osteoporosis
Naturals Sources of Copper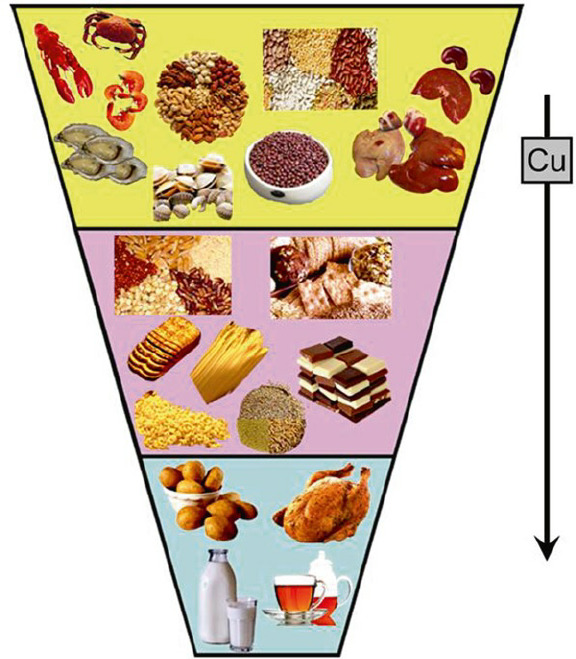 Copper is a kind of nutrient that a human body is unable to produce on its own. Copper is available in several forms such as Copper bisglycinate, Copper citrate, etc. There are a number of natural and customized food products containing a rich source of copper that includes:
oysters
whole grains
potatoes
dark leafy green veggies
dried fruits
kidney
beef and lamb liver
cashews
lobster
beans
yeast
cocoa
black peppers
almonds
shiitake mushrooms
dark chocolate
Spirulina
coconut
Necessary amount of copper for the Human body
The amount of copper required for an individual's body is generally classified by an individual's age group, medical condition, and diet such as:
For all Infants:
200 mg of Copper for infants upto 6months old.
220 mcg of copper for infants between 7-12 months old.
For all Children:
340 mcg of copper daily for toddlers between 1-3 years.
4-8 years of children need 440 mcg of copper everyday.
children between 9-13 years of age demand 700 mcg of copper daily
For Males:
9-18 year olds need 4500 mg of Potassium daily
Adults need 4800 mg of potassium everyday.
For Females:
14-18 years old need 890 mcg of Copper daily.
Adults need 900 mcg of copper everyday.
pregnant females need 1000 mcg/day of copper.
lactating females need 1300 mcg/day of copper.
The most effective way of getting enough of such nutrients daily is to get a balanced diet daily. that must include a variety of healthy food products.
RFERENCES:
For more details, kindly visist below.