What's the link between Cancer treatment and ED?
Your sex life may change as a result of physical and psychological side effects of cancer treatment. These alterations are referred to as "sexual side effects" by doctors. They consist of modifications to your sex interest and your capacity for sexual action.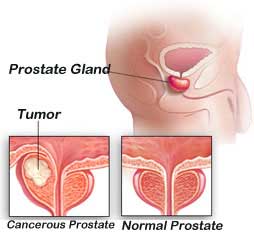 Physical, mental, or emotional adverse effects from sexual activity are possible. Your attitude, sense of wellbeing, energy level, and body image can all be impacted by cancer therapy. All of these factors can influence your sexual life.
Whether your cancer diagnosis and/or treatment may alter your sexual life is something you should discuss with your medical team. If at all possible, do this before beginning treatment. The optimal form of treatment for you can be impacted by it. Getting a second opinion might be wise if you are extremely concerned.
Sexual problem during cancer
Your sexual health may change as a result of having cancer or the therapy for it, either during or after treatment. These modifications could go or stay put. Everyone is unique.
Treatments that directly affect your genital organs are more likely to have physical side effects. Prostate, bladder, and testicular cancer treatments, for instance, are more likely than some other cancer treatments to have an impact on your capacity to physically engage in sexual activity. However, leukaemia treatment, for example, might also make you feel exhausted or ill, which can reduce your interest in sex. This is why discussing your unique diagnosis and what to expect with your medical team can be beneficial.
The following are examples of possible sexual side effects:
less sex-related interest
having trouble attaining or maintaining an erection long enough to engage in penetration. Other terms for this issue include "erectile dysfunction" and "ED."
Orgasming before you're ready is known as premature ejaculation.
urinating (peeing) while having an orgasm.
having a "dry" orgasm in which no sperm emerges. This can occur if semen exits the penis instead of flowing backward into the bladder.
suffering when having sex.
Inform your medical staff if you experience any of these issues before starting therapy. They might be able to assist or stop the difficulties from growing worse if they are aware of the issue. Additionally, during or after treatment, let your medical team know if you have any new issues or changes in your sexual health.
Treatments that can cause sexual problems
Surgery – The nerves that regulate erections can be harmed during procedures on the prostate, testicles, bladder, colon, and/or rectum. Consult your surgeon on "nerve-sparing" procedures. Additionally, surgery can result in "dry" ejaculation. You might find this upsetting or you might not.
Radiation treatment – ED may result after radiation therapy administered to the pelvis, which is the region around the hips. This may occur between six months and two years following the treatment. In two to three years, it might disappear or become better. What to do when you have ED should be discussed with your doctor.
Chemotherapy – Chemotherapy side effects can have an impact on your mood, sense of self, and sexual attraction. Weight gain or loss, nausea, vomiting, and diarrhoea are possible side effects. Additionally, you can stop having erections, but this normally returns with time. Any medication, including targeted therapy or immunotherapy, that is a part of your treatment plan should be discussed with your doctor for any potential sexual side effects.
Hormone treatment – Some prostate cancer treatments aim to reduce the amount of testosterone your body produces. Although it is done to treat the cancer, this may result in ED, reduced sex drive, and difficulties achieving an orgasm.
REFERENCES:
For more details, kindly visit below.