Shorten the symptoms of cold and flu with Echinacea
Shorten the symptoms of cold and flu with Echinacea
Echinacea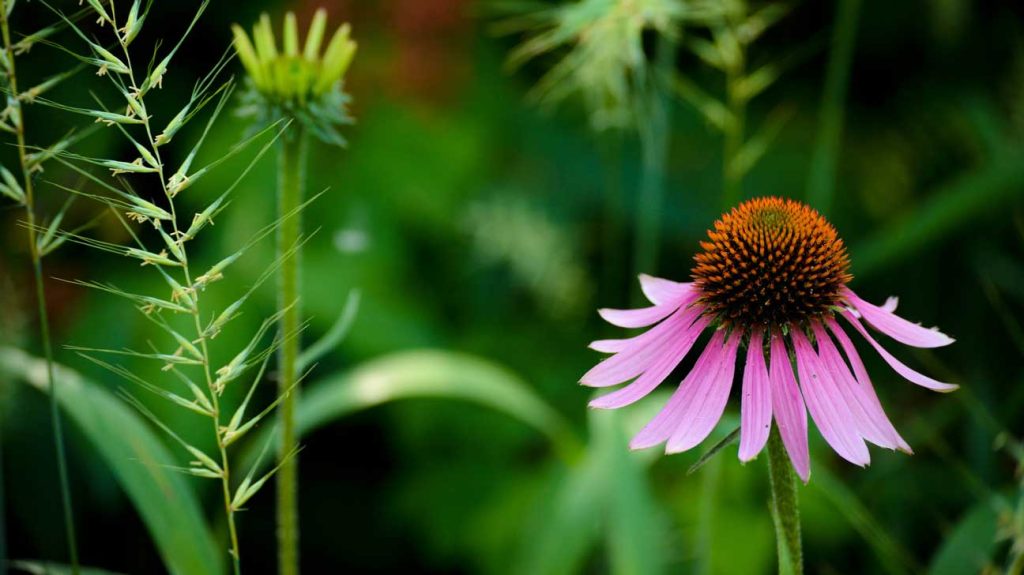 Echinacea, commonly known as purple coneflower, coneflower, American coneflower, is one of the most popular herbs known worldwide. It is a genus of flowering plants that belongs to the daisy family. There are 9 different species of echinacea that are native to North America. However according to World Flora Online, there are 10 species of Echinacea namely:
Echinacea Angustifolia- Narrow-leaf coneflower
Echinacea Atrorubens- Topeka purple coneflower
Echinacea Laevigata- Smooth coneflower, smooth purple coneflower
Echinacea Pallida- Pale purple coneflower
Echinacea Paradoxa- Yellow coneflower, Bush's purple coneflower
Echinacea Purpurea- Purple coneflower, eastern purple coneflower
Echinacea Sanguinea- Sanguine purple coneflower
Echinacea Serotina- Narrow-leaved purple coneflower
Echinacea Simulata- Wavyleaf purple coneflower
Echinacea Tennesseensis- Tennessee coneflower
Out of all the 10 species of Echinacea mentioned above, Echinacea angustifolia, Echinacea pallida, and Echinacea purpurea are the most commonly used species generally for medical purposes. Echinacea is widely used to treat infections related to the common cold and respiratory tract. Some people take Echinacea to prevent the symptoms of infections while some take Echinacea to relieve the severity of symptoms.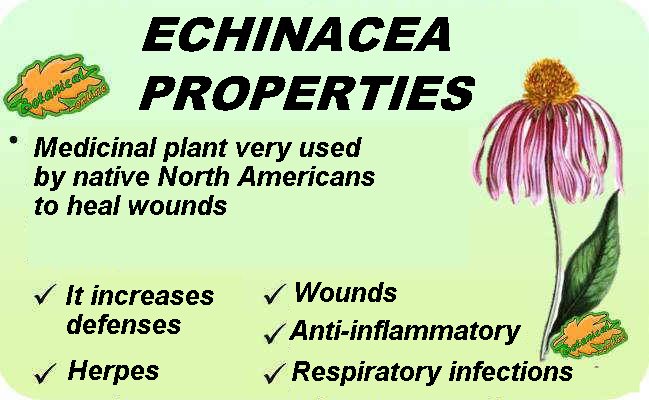 There are also several other infections in which Echinacea is useful such as:
Herpes
human papillomavirus (HPV)
tonsillitis
syphilis
malaria
swine flu
diphtheria
vaginal yeast infections
HIV/AIDS
bloodstream infections (septicemia)
streptococcus infections
typhoid
ear infection
warts
Apart from treating several infections, Echinacea is also useful in treating several other medical conditions such as:
Migraine headache
Gingivitis
low white blood cell counts
Uveitis
Attention Deficit Hyperactivity Disorder (ADHD)
Benefits of using Echinacea
Echinacea consist of several essential health benefits that provides enough evidence for its wide medical application in a human body when taken in its any form that includes: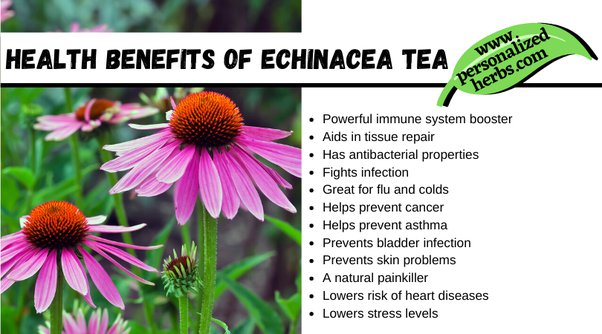 Rich source of Antioxidants
strengthens immune system
lowers Anxiety
might assist skin treatment
consist of anti-inflammatory properties
controls enzyme and cell receptors activity
There might be several other benefits of Echinacea in addition to those mentioned above. Also, these benefits are obtained due to several residing vitamins and minerals extracted by human body from this substance such as:
polysaccharides
flavonoids
Vitamin C
zinc
alkylamides
polyphenols
selenium
rosmarinic acid
cichoric acid
Echinacea Supplement
Echinacea supplements are herbal medicines that are generally used to obtain several beneficial medical properties of natural Echinacea. In addition to this, there are several high potential healing composites that provide supportive or additional medical properties along with Echinacea.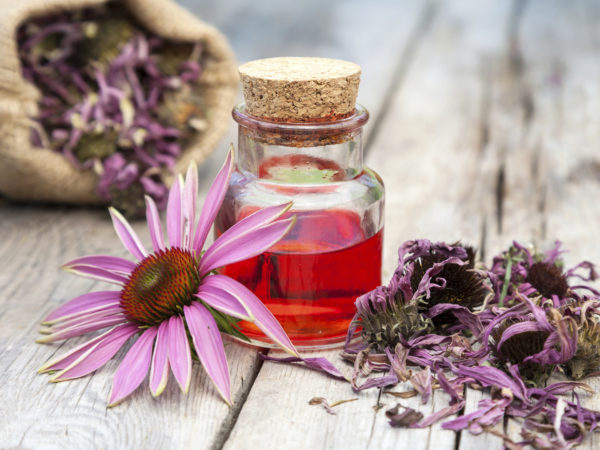 These herbal supplements are available in different forms such as pills, soft capsules, oil, etc. The dosage is based on an individual's age, medical condition, diet, and other circumstances. It is advisable to consult a doctor before consuming such a supplement to avoid any kind of complication with the body's health in future.
Echinacea dose for Humans
Echinacea is not a kind of mineral content that a human body needs daily to perform certain tasks which could only be pulled out by it. The dosage is based on an individual's age, medical condition, diet, and other circumstances. People generally consume Echinacea to treat several medical conditions or gain several medical properties.
There is no clinical evidence that specifically supports an appropriate amount of oral dosing of Echinacea in a human body. It is Generally advisable to consult a doctor or a health professional and follow their prescription if you are taking an additional red clover supplement for any reason. Generally, natural substances are considered safe but must be consumed under certain provisions as their safety is not assured.
REFERENCES:
For more details, kindly visit below.