Promote the detoxification of your body with Amalaki.
Amalaki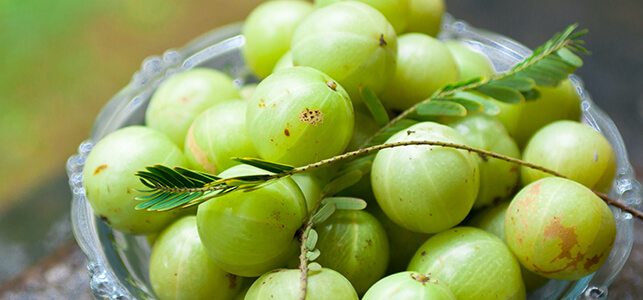 Amalaki, scientifically known as Phyllanthus Emblica, is a tree native to the Middle East and India. It is a fruit with a bitter taste that is generally not consumed directly but used partly in several meals or in condensed supplements. It is a deciduous tree of plants that belongs to the family of plants called Phyllanthaceae. 
Amalaki is usually not used much in food and food products. However, Amalaki is widely used as a medical plant in ayurveda and also used as a traditional medicine in Southeast Asia. It consist of several important medial properties and benefits which is used to treat a number of medical condition in a human body such as:
Diarrhea
Jaundice
Anemia
High cholesterol
Heartburn
Aging condition
Indigestion
Constipation
Hepatitis
Hemorrhoids
Depression
Benefits of using Amalaki
In addition to its several features, Amalaki consist of several essential health benefits that provides enough evidence for its wide medical application in a human body that includes:
improves eye sight
regulates blood sugar
treats a wide variety of health problems
improves heart, lungs, liver, and brain function.
improves antioxidants level
There might be several other benefits of Amalaki in addition to those mentioned above. Also, these benefits are obtained due to several residing vitamins and minerals broken down inside human body such as:
Dietary Fiber
Carbohydrates
Vitamin C
Phenols
Calories
Amalaki Supplement
Amalaki supplements are herbal medicines made from fruit extract. They are generally used to obtain several beneficial medical properties of natural Amalaki. In addition to this, there are several high potential healing composites that provide supportive or additional medical properties along with it. These herbal supplements are available in different forms such as tablets, pills, powdered, etc. The dosage is based on an individual's age, medical condition, diet, and other circumstances. It is advisable to consult a doctor before consuming such a supplement to avoid any kind of complication associating the body's health in future.
Amalaki dose for Humans
Amalaki is not a kind of substance that a human body needs daily to perform certain tasks which could only be pulled out by it. The dosage is based on an individual's age, medical condition, diet, and other circumstances. People generally consume amalaki supplements to treat several medical conditions or gain several medical properties for the overall being of the body.
There is no clinical evidence that specifically supports an appropriate amount of oral dosing of saw palmetto in a human body. However, a usual dose of 500-100mg daily for It is Generally advisable to consult a doctor or a health professional and follow their prescription if you are consuming the natural cumin or its supplement form. Ideally, natural substances are considered safe but must be consumed under certain provisions as their safety is not assured.
REFERENCES:
For more details, kindly visit below.