How coffee helps lower type 2 diabetes risk?
A significant new study investigates the mechanisms underlying the well-established link between coffee drinking and a decreased risk of type 2 diabetes.
According to the study, coffee's anti-inflammatory characteristics may account for a major portion of its positive effects. Pro-inflammatory biomarkers seem to decrease with coffee consumption while anti-inflammatory biomarkers rise.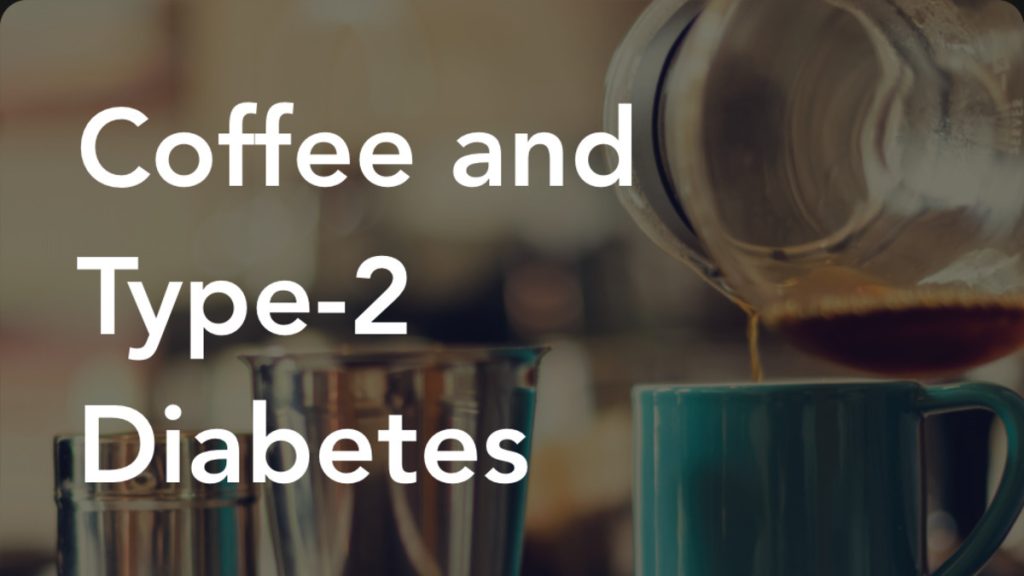 Coffee consumption has been associated to a decreased risk of type 2 diabetes. According to a recent study, the connection is well-established, although the exact mechanism is still unknown.
Another study contends that through reducing subclinical inflammation, coffee consumption may reduce the incidence of type 2 diabetes. The advantage was greatest in espresso or filtered ground coffee consumers and non-smokers or never-smokers.
Data set on coffee and type 2 diabetes
The authors of the study examined a sizable data set from participants in two population-based studies: the Rotterdam Study in the Netherlands and the UK Biobank.
The 502,536 participants in the UK Biobank cohort were from England, Scotland, and Wales and enrolled in the study between April 2006 and December 2010. They ranged in age from 37 to 73. Follow-up information on these people became accessible in 2017.
The Rotterdam Study, which started in 1990 and will eventually include 14,929 people, is still ongoing. In 2015, follow-up information was revealed. Researchers found alterations in the levels of type 2 diabetes-associated biomarkers connected to inflammation in the study.
Researchers found that those who increased their daily intake of coffee by just one cup had a 4% lower risk of type 2 diabetes and insulin resistance. This reduction in risk was most likely brought about by decreased inflammation, the study's authors speculate.
The current study's "main strength is the large number of individuals included in the cohorts, the long follow-up time, and the comprehensive assessment of inflammatory markers," according to Dr. Angélica Amato, associate professor in the Faculty of Health Sciences at the University of Brasil who was not involved in it.
Effects of coffee on inflammation
The Rotterdam Project and the UK Biobank provided the researchers with the 152,479 participants' health records for evaluation. They examined the daily coffee consumption of the participants, which ranged from 0 to about 6 cups, as well as the prevalence of type 2 diabetes across a 13-year period.
By the use of fasting blood samples, the team also assessed levels of inflammatory markers such as C-reactive protein (CRP), leptin, and adiponectin as well as indicators of insulin resistance.
The researchers discovered that drinking an extra cup of coffee each day was linked to a 4–6% decreased chance of developing diabetes.
Greater levels of interleukin-13 and adiponectin concentrations, which have anti-inflammatory effects, were linked to higher levels of coffee consumption instead of lower levels of CRP and leptin, pro-inflammatory markers. Blood glucose levels can be lowered by adiponectin's ability to make people more sensitive to insulin.
Researchers believe that drinking coffee can help lower inflammatory biomarkers, which are known to rise in the body when there is inflammation, as is the situation with type 2 diabetes.
The researchers also think that the type of coffee is important because espresso or filtered coffee was more closely related to risk reduction.
According to Andrew Odegaard, PhD, an associate professor of epidemiology and biostatistics at the University of California, Irvine, the results are consistent with earlier research that found a relationship between higher levels of coffee consumption and a decreased risk of type 2 diabetes across various populations and demographics.
Odegaard noted that more information is required to fully grasp the potential pathways, but that "the mediating estimates of inflammation provide evidence on a major postulated mechanism."
Enjoy coffee but avoid relying on it
Tan would not necessarily recommend it to individuals wanting to protect themselves. Tan says persons with diabetes and those at risk for the condition should feel comfortable consuming black coffee or espresso.
There are alternative strategies that have been more thoroughly researched to lower the risk of diabetes, cardiovascular disease, obesity, and general health, according to Tan.
Tan advises increasing physical exercise, reducing inactive time, abstaining from alcohol and tobacco, having a balanced diet, and, if at all feasible, avoiding specific drugs that can worsen hyperglycemia in order to reduce one's chance of developing diabetes.
She exhorts them to consider the kind of coffee they consume. Moreover, Tan remarked, "I would like to caution patients that the study indicated the most benefit from filtered coffee or espresso rather than from coffee beverages that can include very high amounts of sugar and fat."
Why inflammation matters in diabetes?
Dr. Amato expressed his concern that a longitudinal study like this one could not be used to conclusively prove causality. She did, however, add that "it is most likely that the association between coffee use and reduced type 2 diabetes risk is due to decreased insulin resistance, one of the physiopathological pathways underpinning the development of type 2 diabetes."
Insulin produced by the pancreas cannot regulate blood sugar levels in persons with type 2 diabetes. These levels are able to escalate dangerously out of control due to such insulin resistance.
According to Dr. Amato, subclinical inflammation, which is reportedly reduced by coffee drinking, has a significant role in insulin resistance.
Dr. Kausel continued, "Adipokine released by adipocytes has anti-inflammatory benefits in addition to making patients more sensitive to insulin. Further enhancing insulin sensitivity and lowering systemic inflammation are coffee's polyphenol components.
Dr. Ochoa-Rosales advised patients worried about preventing type 2 diabetes to take a stance against inflammation by consuming a diet high in polyphenols from fruits and vegetables.
Smokers don't get the same coffee benefits
The researchers also discovered that among people who smoke, coffee's health benefits were less pronounced.
According to Dr. Ochoa-Rosales, "there is a correlation between smoking and higher coffee consumption – heavy coffee consumers are often smokers," therefore the researchers first considered smoking a confounding factor in their analysis.
Nevertheless, when they investigated the impact of coffee consumption on diabetes risk among smokers, non-smokers, and never-smokers, they discovered that the effect of coffee's positive relationship with decreased C-reactive protein and type 2 diabetes risk was only present among former- and never-smokers.
Treating and avoiding type 2 diabetes
Although the link between inflammatory markers and cardiovascular disease has been researched, Dr. Kausel pointed out that the new study offers a "fresh perspective."
However finding increasing your coffee intake won't likely prevent type 2 diabetes, "anything that lowers these inflammation indicators can be acquired as a daily routine, and since most people consume coffee, it's a good thing to know," she continued.
Dr. Ochoa-Rosales noted that there is already increased interest in treatments that target inflammatory indicators as a result of the substantial body of information linking systemic inflammation to the onset of type 2 diabetes.
Dr. Amato acknowledged this and suggested that the biomarkers identified in the study could serve as "promising targets" for therapeutic treatment of type 2 diabetes:
"Exploring the precise mechanisms by which the bioactive components of coffee function to elucidate potential targets and pathways that may be addressed to treat or prevent the disease" is another fascinating option.
No matter what new pharmacological targets are discovered as a result of research like this one, Dr. Kausel emphasised that "if individuals don't start thinking about healthy practises, it will be impossible to avoid the disease."
Dr. Kausel underlined that eating a good diet is the major component in preventing diabetes.
REFRENCES:
For more details, kindly visit below