What are the side effects of abnormally high vitamin C?
One of the most important nutrients required for our body to perform several functions is Vitamin C or Ascorbic acid. It is one of the thirteen essential vitamins that a human body requires on a daily basis. Vitamin C is necessary for repairing several tissues and general growth of the body. It plays an important role in making ligaments, blood vessels, tendons, and skin of your body. Also, vitamin C plays an important role for the production of a natural substance called Collagen. It works as a main component for connecting tissues and 1-2% of your body's muscle build-up.
Sources of Vitamin C
VItamin C is a kind of nutrient that is widely found in a number of fruits and begetables such as:
Citrus (oranges, kiwi, lemon, grapefruit)
Bell peppers
Strawberries
Tomatoes
Cruciferous vegetables (broccoli, Brussels sprouts, cabbage, cauliflower)
White potatoes
Benefits
Serious health issues cannot be resolved with a single vitamin. They frequently cooperate, and other lifestyle choices like getting enough sleep, exercising regularly, and quitting smoking are crucial. Nevertheless, studies suggest that vitamin C may be beneficial for your health in the following ways:
Stress
Numerous stress-related diseases are correlated with a vitamin C deficit. In alcoholics, smokers, and obese people, it is the first nutrient to become depleted. Additionally, vitamin C levels might serve as an excellent indicator of general health because they are one of the minerals susceptible to stress, according to professionals.
Colds
Vitamin C is not a cure for the common cold, but some research suggests that it can help avoid more severe side effects. According to professionals, there is strong evidence that taking vitamin C for colds. Also, the flu can lower the chance of getting pneumonia and lung infections as well as other problems.
Stroke
Despite contradicting evidence, a study published in the American Journal of Clinical Nutrition indicated that people with the highest blood levels of vitamin C had a 42% lower risk of stroke than people with the lowest levels.
Aging skin
Vitamin C has an impact on both internal and external body cells, and its antioxidant capabilities may slow down the ageing process. In a study published in the American Journal of Clinical Nutrition, 4,025 women between the ages of 40 and 74 looked at the relationship between nutrient intake and skin aging. It was discovered that higher vitamin C intakes were linked to a decreased risk of wrinkles, skin dryness, and a better skin-aging appearance.
According to several studies, vitamin C may also contribute to:
macular degeneration improvement.
inflammation reduction.
reducing the danger of cardiovascular and cancerous disease.
Dose of vitamin C
It is true that vitamin C supplements are applicable for all groups of people i.e. children, adults, and elderly. Also, it is important that a human body must consume this nutrient based on their age group.
For babies upto 6 month old, a 40mg dose is required while 7-12 months old babies need 50mg of vitamin C.
Coming to toddlers between 1-3 years, supplement of 15mg and children from 4-8 years old require 25 mg of vitamin c daily.
Finally for teenagers and adults, an ideal dose of 60-90 mg/day is recommended with an extreme upper limit of 2000 mg/day.
However, an individual should recommend to a doctor before taking high doses of vitamin C when dealing with kidney disease, liver disease, gout, etc.
Deficiency of Vitamin C
Due to low levels of nutrients, people usually take vitamin C supplements to maintain or increase the nutrient level in their body to avoid symptoms of its deficiency.
Low level or deficiency of vitamin C in the body could lead to a number of unwanted and troublesome diseases such as:
Overdose on Vitamin C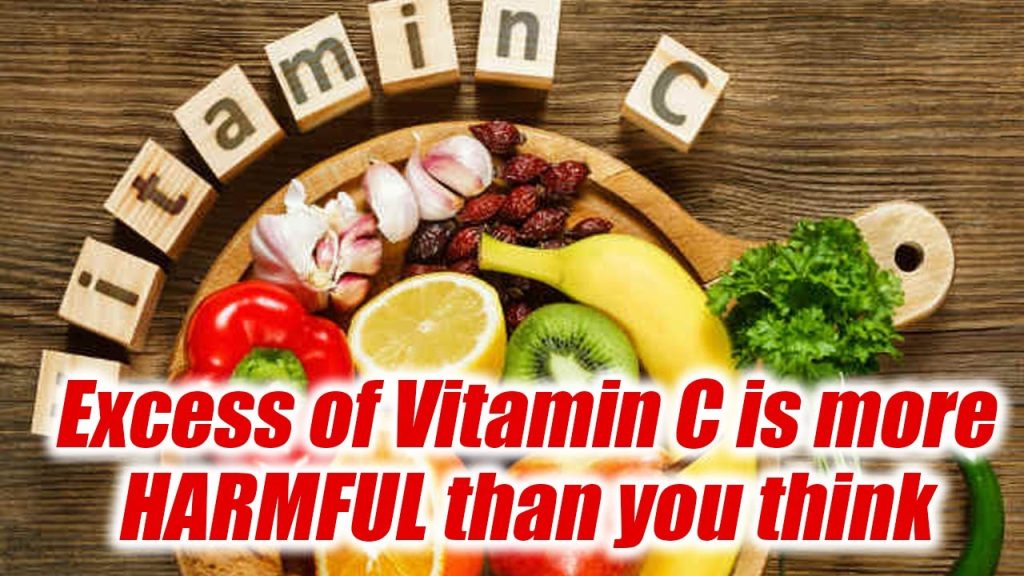 It is universally true that vitamin C is very important for a human body's needs but over intake of this supplement will not only decrease its importance but also increase the risk of several harmful effects to your body.
Overconsumption of vitamin C could result in unfavourable conditions such as gastrointestinal problems, diarrhea, abdominal cramp, increased risk of cardiovascular disease in post menopause women, tissue damage, etc.
It is professionally recommended to conduct certain tests to determine a specific amount of vitamin C that will be beneficial for an individual body.
REFERENCES:
For more details, kindly visit below.