Are Frozen Strawberries linked with Hepatitis Outbreak?
Reports
Due to hepatitis A infections, the FDA announced voluntary recalls on some frozen strawberry goods from California Splendor, Inc. and Scenic Fruit Company. The recalled goods were distributed all around the country, including in Trader Joe's and Costco stores.
The best way for people to protect themselves, according to experts, is to wash their hands frequently. Also, avoid touching raw or undercooked meat, and get vaccinated against hepatitis A.
According to the Food and Drug Administration (FDA), two businesses are voluntarily recalling their organic frozen strawberries. This is due to the connection to five viral hepatitis A illnesses.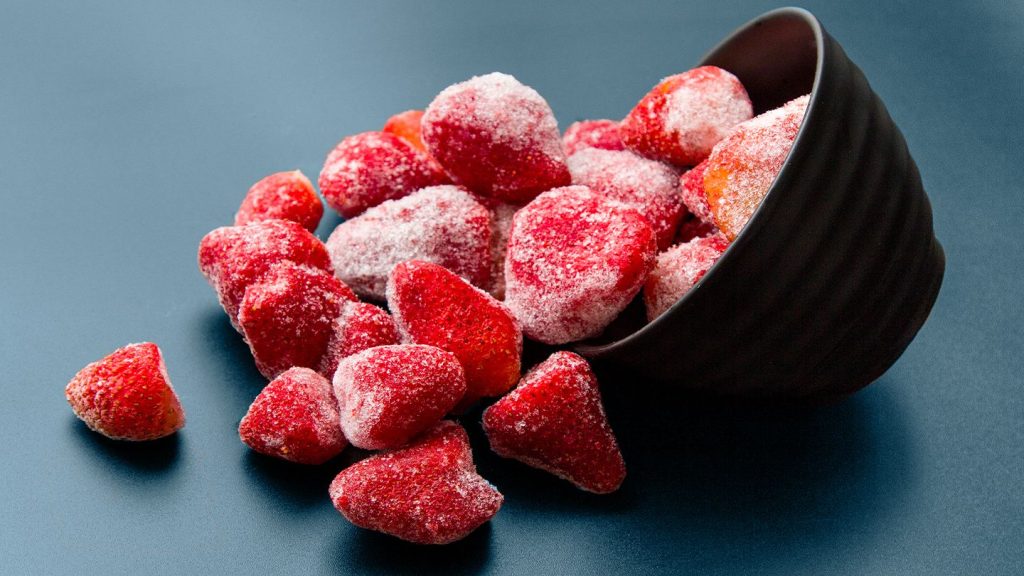 Following the FDA's opening of an investigation into a hepatitis A outbreak, two businesses California Splendor, Inc., and Scenic Fruit Company voluntarily recalled some frozen strawberry goods. These include labels like Trader Joe's Organic Tropical Fruit Mix. This is sold under its own name, and Kirkland Signature, which is available at some Costco locations.
Washington State has seen all five of the hepatitis A infections linked to frozen strawberries. According to the Centers for Disease Control and Prevention, it's conceivable that additional people had symptoms from the recalled product but did not report them.
The hepatitis A virus has not yet been identified in any of the items. However, every sick person said they had eaten frozen strawberries before getting sick.
"Five cases product was withdrawn. According to Robert Fontana, MD, professor of internal medicine in the division of gastroenterology and hepatology at Michigan Medicine. He said that they don't want anyone to acquire it because it's a public health issue. "It doesn't matter how healthy you are; you can get sick as an adult even if you're completely healthy."
What Is Hepatitis A?
According to Chloe Thio, MD, professor of medicine in the division of infectious diseases at Johns Hopkins Medicine, hepatitis A is a foodborne sickness that affects the liver.
She said that liver cells are where the virus enters. In the majority of cases, the infection will simply be eliminated by your immune system. Some will are those who will experience significant liver cell disintegration. While others may not experience any symptoms at all.
Dr. Thio pointed out that hepatitis A is transmitted by the fecal-oral route. This means that infection occurs when a person unintentionally consumes blood or stool contaminated with the virus.
Dr. Thio stated that even though the FDA has not identified the precise source of the contamination in the instance of these frozen strawberries, the fruit most likely acquired contaminated with the hepatitis A virus during the growing or processing process. It's likely that some of the individuals handling the berries contracted hepatitis A while doing so, or that tainted water was used to irrigate the plants.
Each year or two, the country is affected by these food-related outbreaks, which are frequently caused by tainted produce, according to Dr. Fontana. Because of the FDA and CDC's involvement and ability to identify it and pull the product, most outbreaks are self-limited.
This outbreak is related to another hepatitis A outbreak that affected fresh strawberries around 10 months ago and that appears to have started in the same region—Baja California, Mexico—as this one. Dr. Fontana speculated that in order to ensure that this won't happen again, additional government bodies may need to look into emerging practises in this area.
Hepatitis A Symptoms
If you have this infection, your liver is inflamed because of the virus. Numerous children, in particular, lack symptoms in some persons. Others may have:
Jaundice (yellow eyes and skin)
belly ache
dark urine
reduced appetite
uneasy stomach
Vomiting
Itching
Light-colored faeces
aching joints
Fever
Diarrhea
Fatigue
Although they may recur for up to six months, these issues often go away after around two months. Even if you feel healthy, the hepatitis A virus can still be transferred. Additionally, you can spread it in the two weeks prior to and the first week following the onset of your symptoms.
How to Avoid Getting Sick?
Dr. Thio noted that even though the recall was extensive, it does not necessarily follow that each and every package of organic frozen strawberries is hepatitis A-positive.
According to Dr. Thio, the frozen strawberries are unlikely to contaminate other foods in a person's refrigerator and would even be safe to consume if the virus on the fruit were to be killed by heating it at high temperatures. Yet in situations like this, it's preferable to be cautious than sorry.
Dr. Thio remarked, "I wouldn't eat them. Hepatitis A may thrive in nooks and crannies, especially in strawberries, so even after washing the fruit, there may still be some contamination.
Hepatitis A symptoms might vary in intensity, although they can occasionally be very severe. Some people might go through:
yellow eyes or skin
abdominal pain
Fever
faeces with a pale tone or dark urine
Diarrhea
aching joints
Drs. Fontana and Thio concurred that hepatitis A infections can be somewhat more problematic for elderly individuals, those with impaired immune systems, and those with underlying liver diseases. Rarely, individuals in these higher-risk groups could develop liver failure or even pass away from the infection.
Beyond the symptoms, Scott Meschke, PhD, professor in the department of environmental and occupational health science at the University of Washington School of Public Health, said that hepatitis A outbreaks are also dangerous because infected individuals may spread the disease to other members of their household or customers if they work in the food service industry.
Individuals are most contagious in the one to two weeks before to the onset of symptoms, which may present additional opportunities for virus transmission.
Outbreak
When consumers are harmed by contaminated food, firms are sometimes plainly to fault. According to NPR, the former Head of a company that marketed peanuts received a 28-year prison sentence in 2015 for knowing selling goods that were tainted with salmonella. He replied in an email, "Just ship it.
But because they are picked by hand, lack any natural defences like a peel or shell, cannot be washed thoroughly without causing damage, and are often not cooked before consumption, berries are particularly susceptible to contamination. Even when businesses and employees are cautious and adhere to best procedures, they are therefore more likely to be contaminated at the moment of consumption than, for example, a watermelon or an avocado, according to Detwiler.
Because the water at the farm is contaminated, perhaps by animal excrement, faecal matter infected with Hepatitis A could be transferred by employees who haven't cleansed their hands. Another potential point of contamination on the path to consumers is the freezing of berries after they have been harvested.
The CDC advises people to get in touch with their state agency as soon as possible if they have any reason to believe they may have consumed a contaminated berry. Also, medical specialists can help to alleviate the problem if a person learns they may have been infected with hepatitis A while in close contact with others.
Because hepatitis A is contagious, it is advised that household contacts receive a dose of the vaccination within two weeks, according to Dr. Fontana. He noted that some people might also have an immune globulin treatment, which strengthens the immune system, in the two weeks following exposure.
REFERENCES:
For more details, kindly visit below.