What are the drugs that can cause Erectile dysfunction?
Summary
Sexual dysfunction is a result of a variety of medical problems and treatments. Antihypertensives, antidepressants, antipsychotics, and antiandrogens are among the medications frequently implicated.
The doctor will be able to customise therapies for the patient and his or her partner by being aware of the potential for drug-induced sexual issues and their detrimental effects on adherence to treatment.
Good clinical treatment necessitates facilitating a conversation with the patient regarding sexual function and offering solutions to the issue.
Introduction
Sexual dysfunction in both men and women is a result of several prescription drug groups. A patient's likelihood of not adhering increases if they experience drug-induced sexual dysfunction. Antipsychotics and antihypertensives have been found to have this effect. Less information is known on female or couple problems, and the literature has emphasised male sexual disorders.
Alcohol, opioids, stimulants, and hallucinogens are examples of recreational drugs that can alter sexual function. Alcohol consumption has a short-term impact on sexual desire by lowering inhibitions, but it also lowers performance and delays climax and ejaculation. Contrary to what their spouses frequently describe, many substance users claim to have greater sexual function.
The phases of sexual desire, arousal, and orgasm make up sexual function. Any of these periods might be problematic for both men and women. A person's partner may also be impacted by low desire, lack of swelling and lubrication in women, erectile dysfunction, premature, retrograde, or absent ejaculation, anorgasmia, and painful sex.
Medications resulting in Erectile dysfunction
You might want to start by looking in your medication cabinet if you are having trouble getting or keeping an erection. Many prescription and over-the-counter medications have the potential to cause erectile dysfunction. While these medications may be used to treat an illness or condition, they can also have an impact on a man's hormones, nervous system, and blood circulation, which might lead to ED or raise the risk of ED.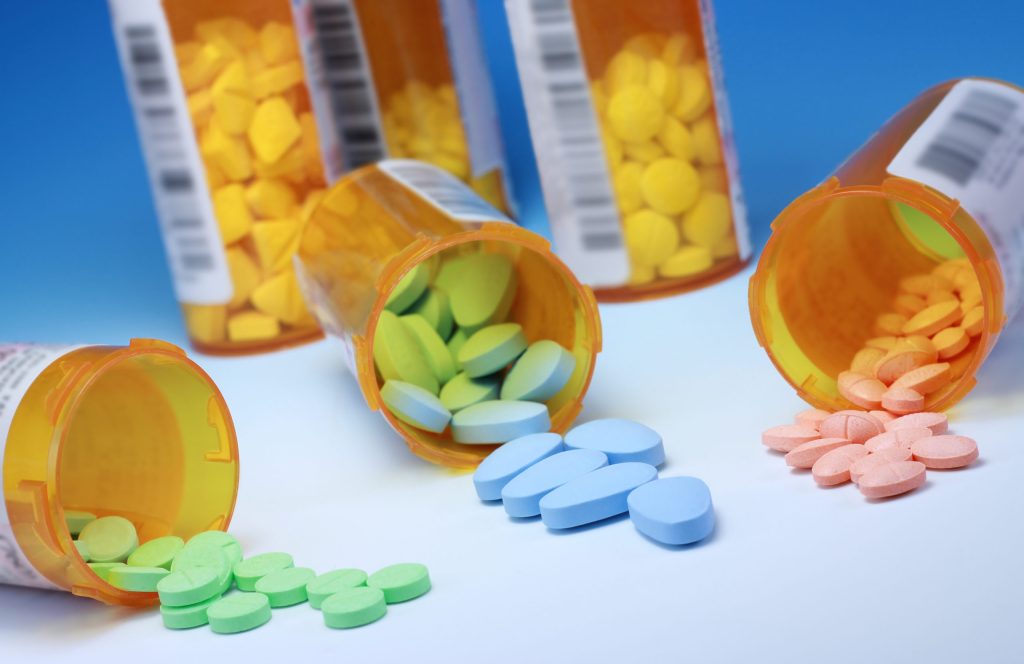 Below is a list of medications that could result in ED. To rule out any medications as a cause of, or contributor to, ED, talk to your doctor about the medications you are now taking.
Although all blood pressure drugs have the potential to result in erectile dysfunction, "diuretics" (sometimes known as "water pills") are the most likely to do so. Following are a few blood pressure drugs that frequently result in ED:
Chlorothiazide, chlorthalidone, and hydrochlorothiazide are examples of thiazide diuretics.
Furosemide, Torsemide, and Ethacrynic Acid are examples of loop diuretics.
Spironolactone
Clonidine
Guanethidine
Methyldopa
Lastly, Beta-blockers, another class of heart medication, carry a negligible risk of ED. Popular medications such as metoprolol (Lopressor), atenolol (Tenormin), propranolol (Inderal), and bisoprolol are among them (Zebeta).
There is some good news if you take one of these drugs and experience ED. ED is not frequently brought on by the following blood pressure medications:
ACE inhibitors such as lisinopril, benazepril, enalapril, ramipril, quinapril, and ramipril
Alpha-blockers such as doxazosin, prazosin, and terazosin
Cholesterol-lowering drugs
Contrary to popular belief, statins (drugs used to decrease cholesterol) such as atorvastatin, simvastatin, and rosuvastatin do not result in ED. Self-reported erectile function for men with ED who take statins for elevated cholesterol really improves by 25%. It's a win-win situation because the statin also promotes heart and then brain health.
Low sex drive and erectile dysfunction are frequently brought on by depression. However, a lot of antidepressants might worsen erectile dysfunction and low sex drive.
Examples of antidepressants that cause ED include the following:
SSRIs include sertraline, fluoxetine, citalopram (Celexa), escitalopram (Lexapro), fluoxetine (Prozac), and paroxetine (Paxil) (Zoloft)
SNRIs include duloxetine, venlafaxine, and desvenlafaxine (Effexor, Pristiq) (Cymbalta)
MAOIs include tranylcypromine, phenelzine, and isocarboxazid (Marplan) (Parnate)
Amitriptyline, nortriptyline, and clomipramine are examples of tricyclic and tetracyclic antidepressants.
The most often prescribed antidepressants and those that are most likely to result in ED are SSRIs (selective serotonin reuptake inhibitors). This is unfortunate because SSRIs are some of the best available antidepressants.
The following antidepressants have a lower risk of causing erectile dysfunction:
Bupropion (Zyban) (Zyban)
Mirtazapine (Remeron) (Remeron)
Patches for selegiline (Emsam)
Finally, discuss this with your doctor if you believe your antidepressant is contributing to erectile dysfunction.
Antihistamines
Erectile dysfunction can also be brought on by antihistamines like Benadryl, Dramamine, and Phenergan. Histamine, a substance in the body that has a role in both allergic reactions and good erections, is blocked by antihistamines.
Acid reflux medications
Similar to antihistamines, some H2 blocker medications used to treat acid reflux can disrupt histamine and result in erectile dysfunction. Cimetidine (Tagamet), a medication in this class, carries the highest risk for ED, but ranitidine (Zantac) and famotidine (Pepcid) carry a lower risk.
Opioid pain medications
Opioids and ED go hand in hand as well. Long-term opiate use can cause low testosterone and erectile dysfunction. Medications that contain opioids include morphine, oxycodone, and hydrocodone.
Do not stop taking the medicine if you have ED and suspect it might be related to your prescription without first talking to your doctor. Your doctor might be able to recommend a different drug if the issue continues.
The following recreational and regularly misused drugs are among those that can induce or lead to ED:
Alcohol /Amphetamines
Barbiturates
Cocaine
Marijuana
Methadone
Nicotine /Opiates
ED is not frequently discussed, aside from the well-known negative effects that using and abusing these medicines can have. However, using these medications can result in ED. These medicines can seriously harm blood vessels and result in persistent ED in addition to affecting and frequently suppressing the central nervous system.
RFERENCES:
For more details, kindly visit below.