Can the Hunger hormone help patients with heart failure?
A serious condition that affects how properly the heart can pump blood throughout the body is heart failure.
Heart failure is managed with a combination of medicines and lifestyle changes.
In a recent study, individuals with chronic heart failure were examined for the hormone acyl ghrelin.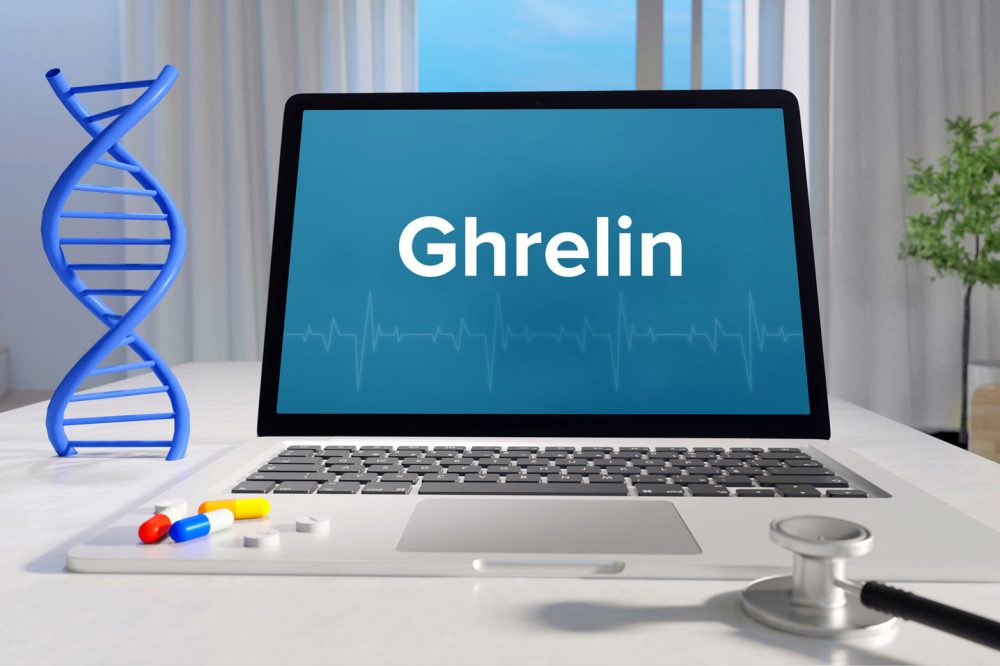 Its discovery that acyl ghrelin could boost cardiac output may encourage more study into the therapeutic potential of this substance.
When the heart is unable to adequately pump blood throughout the body, heart failure can be hazardous. One area of research is discovering drugs that successfully enhance heart function.
Recently, a study on the use of the peptide hormone acyl ghrelin to increase cardiac output in persons with heart failure was published in the European Heart Journal.
Acyl ghrelin, which increases cardiac output, or the heart's capacity to pump blood, was found to have no adverse impact on participants' blood pressure or heart rhythms.
The impact of heart failure
When the heart cannot efficiently pump blood throughout the body, cardiac failure results. Many issues, including fluid retention and weariness, may result from this.
Serious side effects like kidney damage or unexpected cardiac arrest might also result from it. Almost 6 million adults in the US suffer from heart failure. Someone may be at risk of contracting the disorder if certain conditions exist.
For instance, those who have diabetes, high blood pressure, or coronary artery disease are more likely to develop heart failure. Risk can also be increased by lifestyle factors like inactivity or a diet high in salt.
Heart failure must be managed using a multifaceted strategy, frequently involving both medication and lifestyle modifications.
Cardiologist and medical director of the Deborah Heart and Lung Center's Advanced Heart Failure Department, Dr. Kulpreet Barn, who was not involved in the current study.
More treatment options for heart failure
The authors of this study point out that certain drugs can improve cardiac output and the heart's ability to contract. The quantity of blood that the heart pumps out is known as cardiac output.
Unfortunately, these drugs might have negative side effects and are frequently only taken temporarily. Ghrelin, a hormone that increases appetite, was tested to see if it might efficiently increase cardiac output. Acyl ghrelin, an active version of ghrelin, was used by the researchers.
The purpose of the study, according to study author Prof. Lars H. Lund of the Department of Medicine at Solna's Karolinska Institute in Sweden, was "to test whether acyl ghrelin, a novel drug treatment, is safe and effective for patients with heart failure, and to test the mechanism of action in the laboratory."
No adverse effects from ghrelin
There were roughly thirty individuals in the study who had heart failure and a low ejection fraction; it was a randomised, placebo-controlled, double-blind trial.
The amount of blood the heart pumps to the body with each contraction is measured by ejection fraction. To investigate the underlying mechanisms behind the effects of acyl ghrelin, researchers also examined the impact of the hormone on the heart muscle cells of mice.
Either the treatment group or the placebo group was selected from among the participants. The intervention group was given artificial human acyl ghrelin, while the control group received an intravenous saline infusion as a placebo.
The injections happened throughout a 2-hour period. Cardiac output significantly increased in the intervention group. A 28% increase in cardiac output was observed by researchers without any negative consequences.
Subjects did not experience low blood pressure, rapid heart rate, ischemia, or irregular heart rhythms. Participants from the intervention group continued to experience cardiac function that was higher than their pre-treatment baseline over the 2- to 5-day follow-up period.
Promising findings
The fundamental mechanisms of acyl ghrelin actions have been examined through research on the cardiac muscle cells of mice.
While more research is required, it's possible that acyl ghrelin doesn't cause any negative effects since calcium ions aren't being mobilised. As a prospective therapy for persons with heart failure, acyl ghrelin appears to be promising.
Founder of Manhattan Cardiology and fellow of the American College of Cardiology (FACC) Dr. Robert Segal made the following observation although not participating in the study:
There is a need for additional clinical development because of the clinical benefit of acylated (activated) ghrelin that has been observed. It has always been difficult to treat heart failure caused by a low ejection fraction, but hopefully we can make progress with this terrible condition.
Optimal dose not yet clear
More investigation is necessary because this study has a number of shortcomings. First off, there were not many participants in the study, and there was little time for follow-up. Larger samples and a longer follow-up period may therefore be used in future studies.
Furthermore, there was no necessity for official reporting of adverse events because the inquiry concerned an endogenous peptide hormone rather than a novel chemical or medication. Nonetheless, the individuals were observed by the researchers both before and after the treatment.
The best dose of acyl ghrelin was not found by the researchers in their trial, they say. Also, there were some restrictions on how the researchers could measure cardiac function, and there might have been some variations between the intervention and placebo groups.
Potential conflicts of interest were also reported by some of the study's authors. To comprehend the underlying mechanism for the enhancements in heart function observed by the researchers, more investigation is also required.
Future clinical trials
The present study "provides a framework for later phase trials with ghrelin-like therapies," according to Prof. Lund.
Future studies could consist of "a larger clinical trial with extended treatment duration, to test whether this medication may be useful for chronic use," the author continued.
According to D. R. Barn, this was "a terrific, early-phase study that shows tremendous potential as there are favourable changes to the heart function."
REFERENCES:
For more details, kindly visit below.