Important benefits between heart and regular exercises.
Although getting regular physical activity throughout the week may be challenging, it is good for cardiovascular health.
Regular moderate to vigorous physical activity during the week had similar effects on cardiovascular health as moderate to vigorous physical activity concentrated over one to two days, generally the weekend, according to a recent study.
The results demonstrated that the risk of heart attacks, atrial fibrillation (AFib), heart failure, and stroke was reduced in both "weekend warriors" and regular exercisers.`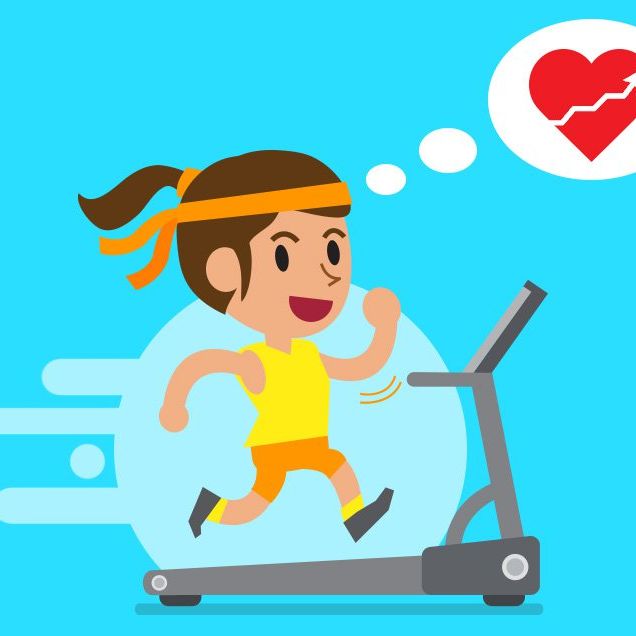 Exercise has important health benefits, such as lowering the risk of cardiovascular disease, type 2 diabetes, and metabolic syndrome. Some people may find it challenging to engage in regular physical activity during the week, which may cause them to engage in more intense physical activity on the weekends.
A recent study compared patterns of physical activity behaviour between individuals who spread their physical activity out over the course of the week with those who concentrated their moderate to strenuous physical activity over one or two days.
According to research, both forms of exercise were linked to a similar reduction in the risk of heart attack, atrial fibrillation, heart failure, and stroke.
Weekend workouts versus weekday workouts
The present study's researchers emphasized that the recommended amount of exercise is 150 minutes per week of moderate to intense activity.
They sought to determine whether the linked health advantages changed between two important groups:
Weekend warriors are those who engage in a sustained period of moderate to vigorous physical activity over one to two days. Individuals who evenly distribute their moderate to vigorous physical activity throughout the week
A group with activity levels of fewer than 150 minutes per week was also included by the researchers in order to establish an exact comparison. This group was deemed inactive because they fell short of the required amount of activity per week.
The UK Biobank cohort study's nearly 90,000 participants were included in the study. Participants tracked their physical activity levels by wearing accelerometers on their wrists for a week. Based on their degree of activity, researchers categorised participants as weekend warriors, frequently active, or inactive.
A little over 42% of participants were weekend warriors. 34.7% were classified as inactive, compared to 24.4% who reported exercising frequently. In their data analysis, researchers took into account variables like age, educational attainment, and tobacco usage.
Regular exercise and weekend warrior activity both reduced the risk of AFib (an irregular heart rhythm), heart attacks, heart failure, and stroke. Similar hazards were reduced in both groups.
According to Dr. Shaan Khurshid, author of the study and director of the Demoulas Centre for Cardiac Arrhythmias at Massachusetts General Hospital, "both a weekend warrior type activity pattern and a more even activity pattern were each associated with similar reductions in risk of heart attack, heart failure, atrial fibrillation, and stroke as compared to inactive individuals."
Limitations of the research and future directions
This study did have certain shortcomings in particular.
First, the study's ability to generalize is constrained by the fact that it largely consisted of white, British subjects. Second, because the data only covered one week of activity, it's likely that participants behaved differently than usual or altered their usual behavior as a result of being observed.
Researchers also point out that depending on the kind of exercise a person engages in, the accuracy of identifying moderate to strenuous physical activity can change. They employed a classification scheme that took into account a variety of activities, which might have affected the outcomes.
Finally, because this data collection occurred several years before the collection of accelerometry data, data on variables may have been incorrectly categorized.
The following study limitations were highlighted by Dr. Gregory Katz, an outside observer and assistant professor in the Department of Medicine at NYU Grossman School of Medicine's Leon H. Charney Division of Cardiology as well as a cardiologist.
The major issue is that the study's conclusions are somewhat constrained because participants weren't monitored for long stretches of time in terms of tracking their exercise. They just used an accelerometer to evaluate them for seven days. This involves observing tens of thousands of people for a week of exercise and then keeping track of their health consequences for much longer than that. Thus, there is a limit to how broadly applicable this is.
Drs. Ellinor and Khurshid also identified the following areas as needing more study:
"We intend to examine if weekend warrior-style activities have comparable advantages over other human illnesses and diseases. Our findings might inspire more research on concentrated physical activity programs, which might be more useful and effective.
The importance of physical activity
As this study has shown, different people will engage in different amounts of physical exercise each week. The true problem is figuring out how to make time for physical activity in our daily life. For suitable physical activity suggestions, people should speak with their doctor. This is especially true if they are unaware of what levels and types of physical exercise are satisfactory.
Finding things you enjoy, working out with a friend, and designating certain times for exercise, according to the Centres for Disease Control and Prevention, could all help you become more active.
The important advantages of exercise were further emphasized by Dr. John Bhadorani, a board-certified interventional cardiologist at MemorialCare Heart & Vascular Institute at Saddleback Medical Centre in Laguna Hills, California, who was also not involved in the study:
Because it has a favourable effect on the heart and blood vessels, exercise is essential for cardiovascular health. Regular exercise improves cardiovascular health by strengthening heart muscle, reducing blood pressure, lowering bad cholesterol (LDL), and raising good cholesterol (HDL). Additionally, it helps people stay at a healthy weight, increases blood flow, and makes it easier for the body to use oxygen.
According to Dr. John Bhadorani, "This study suggests that this activity may not need to occur every day throughout the week but rather concentrated over 1-2 days as long as you are reaching the target of >150 minutes per week."
REFERENCES:
For Heart disease medications that have been suggested by doctors worldwide are available here https://mygenericpharmacy.com/index.php?cPath=77_99